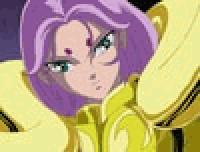 User
Reviews 9
Approval 74%
Soundoffs 2
Album Ratings 504
Objectivity 65%
Last Active 08-19-16 3:39 pm
Joined 07-25-10
Forum Posts
0
Review Comments 3,604
Be careful with what you wish for

We all know about the earthquake right?, well I used to wish a tragedy happened in Mexico specifically in Veracruz, but I feel very bad right now.
1
Gojira


From Mars to Sirius





Ok, so I met a girl from Veracruz back in 2003-2004, her name was Scarlett, it was one of the first girls I fell in love before I became a teenager (I didn't have many friends in my city during that period). She went to be like a girlfriend for me, although we never had the chance to make a real meeting (I'm from a middle class family, she is from a rich family)

2
Gojira


The Way of All Flesh





At one point I lost contact with her because she used to had a real asshole boyfriend (although in musical terms he was pretty cool) but last year I found her again in facebook we start to make whatsapp calls pretty much everyday but one day she started to tell me "I'm busy, can't talk to you, I text you later" and I kept asking her "why", at one point she blocked me, I'm not paranoid I'm just wanted to know what was going on, and she blocked me from all social media and whatsapp of course.

3
Gojira


L'Enfant Sauvage





At one point I said "You know what? fuck her, fuck her and all the retarded Mexicans, I hope the country is destroyed by some natural catastrophe", and now this earthquake. I'm not sure If now I'm satisfied, but I feel bad for the rest of the Mexican population. So I think I learnt a pretty important lesson, be careful about you wishes, it might come true.