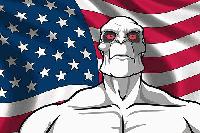 User
Reviews 83
Approval 97%
Soundoffs 7
News Articles 13
Band Edits + Tags 1,900
Album Edits 3,840
Album Ratings 2169
Objectivity 88%
Last Active 12-14-17 9:34 am
Joined 08-18-16
Forum Posts
188
Review Comments 1,601
Bayside Live

Knocked another band off my bucket list tonight, and this was a big one -- Bayside, with Potty Mouth opening.
1
Potty Mouth


Potty Mouth





4-piece all-female band. It was a pleasant surprise they were opening -- I'd read about them somewhere, and made a mental note to check them out. Enjoyable. Listed on Sputnik as "Garage Rock" and that's about right -- a little grungy, a little rocky. Sort of Sleater-Kinney meets Veruca Salt.

2
Bayside


The Walking Wounded





This was a 10-year anniversary show for their Walking Wounded album. Think they played the whole thing, plus a bunch of other stuff. They threw the crowd off by opening with "Devotion and Desire", and played no encore tonight. Good, high-energy show. Lots of crowd singing along with every word.