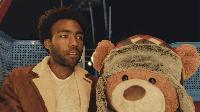 Contributor
Reviews 50
Soundoffs 30
News Articles 2
Band Edits + Tags 115
Album Edits 116
Album Ratings 1097
Objectivity 70%
Last Active 12-11-17 7:23 pm
Joined 08-06-14
Forum Posts
55
Review Comments 20,107
Con/Asleep's Road to 1k

we both have 5 ratings left so we gonna jam 5 albums together until we hit 1000 ratings. the albums are sorted as follows: one album from my psych journey list, one album from Asleep's Classics list, one rec each for an "out of comfort zone" album, one rec each for a 1-worthy album and finally 1 rec each of a 5-worthy album. we are gonna try to update this daily (no promises tho hehe)
1
Lou Reed


Berlin



ROUND 1: PSYCHED

Con: Although somewhat straightforward musically, there is something strange and unsettling in the Berlin air. Lou Reed jumbles together waltzes and horn sections with his half spoken, half mumbled signature vocals, making the first half an amusing and eclectic listen. However, it isn't until the last three tracks where Berlin fully blossoms and embraces the uncomfortable yet deeply human emotions. The Bed is one of the most evocative songs I've heard in the past few weeks. 3.9/5

UPDATED: After a few more listen, the last three tracks have really, really struck a chord with me and this is definitely better than my initial score so I'll match Ben. 4.1/5
2
Lou Reed


Berlin





Asleep: My first taste of Reed's work certainly has me intrigued. Berlin is a sauntering, bleak beaut of a record, reserved and measured as it plods along. The tale within is tragic, but it makes for a rewarding listen. It's impressively detailed, well realised and expertly paced, delivered in a very 'matter of fact' way that makes it all the more numbing to listen to. Each instrumental feels refined and tailored to the topic at hand, ranging from the swelling and multifaceted 'Sad Song' to drab, barebones endeavours like 'The Kids' and 'The Bed'. I was genuinely moved, and that doesn't often happen for me these days, at least when it comes to music. 4.1/5.

3
Sigur Ros


Agætis byrjun



ROUND 2: CLASSICS MAN

Con: As with any Sigur Ros album, you're gonna get a ton of focus on atmosphere and their 1999 release is no different. So what's in the air in Agætis byrjun? To me this sounds like a bright exploration in the wistful, fleeting feelings that come with the transition of seasons (some may argue this is a colder album but I'd like to think there's a touch of summer warmth on here). Really this album sounds beautiful, but I found myself gravitating towards specific movements rather than being compelled by the entire album. Svefn-g-englar, Ny batteri, and Olsen Olsen proved to be the most enticing endeavors. This is such a wonderful listen as it's so lively and gorgeous but there is something to be desired from the album, whether it is variations within mood/tone or just repeated listens. For now a 3.8/5 sounds right.
4
Sigur Ros


Agætis byrjun





Asleep: This is a very very very very very very very very VERY pretty album … like, absurdly pretty. It also pleasantly forgoes alot of the common crutches of post rock, delivering a plethora of unique and characterful soundscapes with such grace that one could almost be fooled into thinking it were easy. Sure, I could probably provide a deeper analysis, but to be honest it's one of those albums that doesn't really need to be analysed. It just kind of takes you, lifts you up, whisks you away on a wonderful adventure and then plops you back to reality after 71 lovely minutes with a sad wave but a reassuring smile that lets you know you're always welcome back. 3.9/5.

5
Converge


Jane Doe



ROUND 3: UNCOMFY GENRE

Con: An album I've known about for awhile but never gave the chance, definitely an appropriate near-1K album considering its sput legacy. After the first song, I was definitely put off by the breakneck speed and the incoherent vocals (I am very picky about my harsh vox) and I was afraid this was going to be an album I would have to endure rather than experience. However, to my surprise, the vocals didn't grate on me too much, letting me appreciate the fantastic yet chaotic and dissonant instrumentation. After one listen, I was conflicted because I knew there was something special here, especially with the constructed, poetic lyrics and the contrasted messy delivery. Phoenix in Flight did something to me, however, hinting at an appreciation for the sludgy, more patient side of metal. After 2 and a half listens I can conclude that this is indeed a grower and my score probably won't reflect my thoughts in a week or two as the t/t is a heavenly opus. 3.5/5
6
Baths


Cerulean





Asleep: It has been a struggle to pin down my thoughts on 'Cerulean', chiefly because my views have changed with each listen. Initially I found it tacky, overdone and sickly sweet, the individual elements clashing rather than forming a cohesive whole. However, further listens rewarded, the pieces falling into place. A very human vibe emerges from the bubble-gum synths and scatterbrain beats: messy, unkempt and struggling, but determined and joyous all the same. The lyricism oscillates between the tear-jerking and heart-warming in 'Plea' and 'Departure', the adorableness of 'Animals' and whiffs of cheese from the likes of 'Maximalist', but it's always endearing, always 'feel good' and life affirming. Vivid and colourful, it's a lovely little project, a sloppy crayon doodle that I feel worming its way into my heart a little bit more with each listen. 3.7/5.

7
brokeNCYDE


BC 13



ROUND 4: OBJECTIVITY BOOST

Con: This honestly sounds like a poorly done parody album with a heavy splash of faux post-hardcore. What is this album parodying you may ask? Well according to the outdated and annoyingly club-like beats it seems as if Brokencyde is making fun of Lil John or something. And the lyrics, oh god the lyrics...they are straight up cringe and borderline sexist which was a terrible element to add to the already terrible album. BC 13 is a poor excuse for music and this just affirms the fact that willingly listening to terrible albums is just a dumb idea. 1/5
8
Kid Cudi


Speedin' Bullet 2 Heaven





Asleep: Goddammit Con, you ruined my day. It wasn't even a good day. It was long, it was stressful and it was boring, yet it was somehow more enjoyable than this steaming turd. Why is it 90 minutes long? Why is he singing like that? Why is it quite this homogenous? Why this monotone? Why, for an album adopting a "punk rock" sound (in Cudi's words), is it so flaccid and lifeless? Why – in a record that seems to be attempting (and struggling) to produce an engrossing, depressive aesthetic – are there skits? And how are they quite this baaad!? Why won't it stop? Why did I put myself through this? To answer all of the above: I have absolutely no clue. Sigh … I am being quite mean. There are a couple of moments that are actually genuinely enjoyable, and a few passages are a little moving given the context of the record. Ultimately though, anything serviceable just gets washed away in the unrelenting tide of crap. You are a very bad person, Con. 1.3/5.

9
Frank Turner


Love, Ire & Song



FINAL ROUND: HIGH 5!!

Con: Was very excited to check this album and it did not disappoint. Frank Turner churns out some straightforward yet evocative folky-punk singer songwriter tracks with a tasteful tinge of lyrical narration. The 2nd and 3rd tracks didn't do too much for me, but once this thing gets started it bashes you with forlorn tales of lost love and dead friends with powerful instrumentation as well. Songs like Better Half and Imperfect Tense slap you across the face with their instantly lovable punk leanings. Others like Long Live the Queen and A Love Worth Keeping put Frank's lyrical prowess on display and his knack for writing some gorgeous melodies. Although there were 3-4 songs that either bored me or fell a bit flat, this is overall a very cohesive and consistent album and probably my favorite of this list so hooray! 4.2/5
10
Childish Gambino


Because the Internet





Asleep: Phew … well … I was worried about this one. I really, really, reaaaallly didn't think it would be my thing. But it is. Hooray! 'because the internet' just does so much. It's an all-you-can-eat buffet, a smorgasbord of flows and styles and vibes and colours and textures and tones and all sorts – quite frankly it's a mess. It's an engaging and entertaining mess though, and a surprisingly cohesive one too, each track rooted in Gambino's persona and tethered by the project's underlying conceptual tones. Whilst I wouldn't say he perfects any one style he picks up, it's amazing that he can work so well with so many. The album also plucks its fair share of heartstrings along the way, yet it's never an overbearing project, enjoyable from beginning to end. I already knew Mr Glover was an impressive dude – I mean, how the hell is one guy an actor, comedian, director, writer, producer AND musician (like, damn) – but man, I really am impressed with this. 4/5.