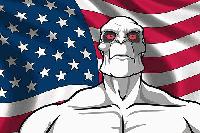 User
Reviews 83
Approval 97%
Soundoffs 7
News Articles 13
Band Edits + Tags 1,903
Album Edits 3,843
Album Ratings 2170
Objectivity 88%
Last Active 12-14-17 9:34 am
Joined 08-18-16
Forum Posts
188
Review Comments 1,605
The Police Albums Ranked

I posted a Sting review today, so here's a list to accompany it. Because The Police called it quits at the top of their game, all of their albums are really good -- my lowest rated album is still a 3.
5
The Police


Ghost in the Machine





Last only last because the competition is so stiff. But some great songs here, including "Spirits in the Material World", "Every Little Thing She Does Is Magic" (how many songs did Sting repeat that line about the umbrella in after this one?) and "Secret Journey".

4
The Police


Outlandos d'Amour





Their first album, and some pretty great songs here. Yes, "Roxanne" has been played to death, but I don't hold that against it. And other tracks like "Can't Stand Losing You" and "So Lonely" make this a pretty strong debut.

3
The Police


Reggatta de Blanc





They showed some growth here from the first album -- this one is more cohesive. Plus songs like "Walking on the Moon", "Message in a Bottle", "Bring on the Night" and "The Bed's Too Big Without You" make it a winner.

2
The Police


Zenyatta Mondatta





For years, this was my favorite Police album, until Synchronicity finally overwhelmed it. Highlights here include "Don't Stand So Close to Me", "De Do Do Do, De Da Da Da" and "Driven to Tears".

1
The Police


Synchronicity





Seldom has a band broken up while at quite this high a level. This is a ridiculously good album. Includes great songs like "King of Pain", "Wrapped Around Your Finger" and "Synchronicity II", plus minor gems like "Murder By Numbers" and "Tea in the Sahara". And I guess "Every Breath You Take" is OK too.