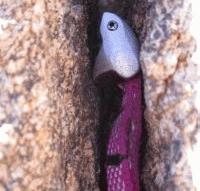 User
Reviews 1
Approval 100%
Soundoffs 26
News Articles 2
Band Edits + Tags 66
Album Edits 44
Album Ratings 2000
Objectivity 76%
Last Active 12-12-17 7:32 pm
Joined 11-30-15
Forum Posts
9
Review Comments 2,221
Sharknado Film Series Ranked

My ranking of the 5 Sharknado films.
1
Sharks!


Holy Rip!



Sharknado
Much like similar early Syfy classics, Sharknado was the peak of the series. It was an innocent time when Syfy movies were still unpopular, they didn't make money, and they were genuinely bad. The best part of this movie is how it genuinely feels as if they were trying to make a good movie, but had they budget and minds of you and your middle/high school friends in a backyard. And how could you ever top the ending scene of Fin diving into the shark, chainsaw blazing?
2
Shark Attack


Blood In The Water



Sharknado 5: The Global Swarming
A surprising late series comeback takes the second spot. At this point in the series, all innocence had been lost. Celebrity guests were in, there was a cult following, and everything pointed towards a cheesy and insincere cash grab, but, instead of following this route, Syfy writers got smart. Instead of just playing to their audience, they decided to make a statement: a statement about the ridiculousness of the concept of major blockbusters as "serious" films. Here they rewards their fans with clever insults at the intelligence of mainstream movie viewers, and in a way, get back their innocence with a feel that they really were having fun with this one.
3
Great White


Great White



Sharknado 3: Oh Hell No!
In some ways, this was the peak of the Sharknado series and very well could be interchanged with Sharknado 5. The creativity of the ridiculousness for the plot was unrivaled in this installment. *Spoiler Alert* There were freaking sharks in space. Every time you think they cannot top themselves, they go and do it again through the entire movie with an effective buildup. They only drawbacks here are the moments where they do play to fans too much and become cheesy.
4
Sharks Keep Moving


Sharks Keep Moving



Sharknado 2: Another One
The first major gap in quality comes at the fourth rank. Similar to Sharknado 3, Sharknado 2 has the same drawbacks, only there is much less of a ceiling. They step up the bar in how ridiculous the plot gets, and there are unnatural scenes of human feats so unrealistic they draw a good laugh, but they just didn't change enough from the first movie to stand out.
5
Goldfish


Caught In The Loop



Sharknado 4: The 4th Awakens
Much like its namesake, this storyline is purely a play to the fan craze. There are celebrity appearances and references to other nerd cult movies that make this clear there was a direction to make money off of this film. They weren't having fun as the primary objective. This combined with the unnecessary casting of an entire role of Fin's son for a total of approximately 15 minutes of annoying screaming spread throughout the movie, Sharknado 4 represents a very nearly useless piece of the series.