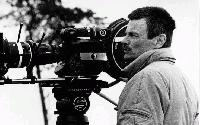 User
Reviews 2
Approval 41%
Soundoffs 1
Album Ratings 313
Objectivity 70%
Last Active 06-22-18 1:06 pm
Joined 07-06-17
Forum Posts
0
Review Comments 88
is Breaking Bad the best TV Series of all time?

The answer is no. I watched BrBa years ago and even if i enjoyed it at the time, it left me with nothing. i think it's no more than a good show. good characters, decent plot, some waste of paper in the script, some useless badass scenes, and a good directing. That's it. At least for me... What are your thoughts people? Here are some shows that i consider quite better than Walt White's journey. Since i'm not a tv series maniac, you probably have some more suggestions
6
Rammstein


Liebe Ist Für Alle Da



THE KINGDOM, by Lars Von Trier (1994 - 1997)
S01 8.5/10 - S02 8/10

That's probably not better than BrBa (certantly something completely different and maybe not even comparable) but i added it cause it's pretty fucking unknown, and if you haven't seen it, you should. it's a gem from uncle Lars!
5
Radiohead


Hail to the Thief



UTOPIA, by Dennis Kelly (2013 - 2014)
S01 9.5/10 - S02 8.5/10

This REALLY COULD'VE BEEN better than BrBa and many more shows.....but they shut it out after the 2nd season...
4
Burzum


Filosofem



GAME OF THRONES, by David Benioff, D.B. Weiss (2011 - Present)
S01 8/10 - S02 8/10 - S03 9/10 - S04 9/10 - S05 9/10 - S06 9/10

If took as a parallel project to the ''Song of Ice and Fire'' books, it's maybe even better than BrBa (again, different genre, i know). Compared to the books, it's reeeeaally poor.
3
Swans


Cop



True Detective, by Nic Pizzolatto (2014 - 2015)
S01 10/10 - S02 8/10

yep. i think that first season is wrote, directed and narrated better than BrBa in its entirely (i have argomentations if you need some lol). Second one is still enjoyable, maybe a little underrated but probably because of the expectations
2
Carter Burwell


Fargo/Barton Fink



Fargo, by Noah Hawley (2014 - i hope never)
S01 10/10 S02 9/10 - S03 9.5/10

Please...watch this show...
1
Angelo Badalamenti


Twin Peaks



Twin Peaks, by David Fucking Lynch, Mark Frost (1990 - Present)
S01 10/10 - S02 9/10 - S03 10/10

The real mother of tv series, and with the outstanding season 3, one of the most beautiful things ever appeared on television. I know it's not ended, but episodes like the 8th, made me jizz on my pants..