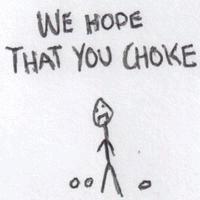 User
Reviews 25
Approval 95%
Soundoffs 59
News Articles 59
Band Edits + Tags 134
Album Edits 152
Album Ratings 353
Objectivity 67%
Last Active 09-13-17 11:26 am
Joined 08-17-13
Forum Posts
2,685
Review Comments 15,610
Wintersun Crowdfunding Opinions

This seems to have split opinion from fans and non-fans alike, and as a fairweather fan I disagree with what they're doing mainly because I'm against crowdfunding altogether. It is good value for money but I'm more likely to just buy the album in July. All that stuff about needing their own studio to 'perfect their true vision' because they 'lack the resources and funds' on the biggest independent metal label in the world raise a few red flags for me and ring untrue, but time will tell as to whether they make good on their promises of 3 albums released quicker than previously. What do other people think about this?
1
Wintersun


Time I





Saying Time II was finished and then later claiming otherwise was a low blow from Jari.

2
Wintersun


The Forest Seasons





New material does sound good so that's something to look forward to.