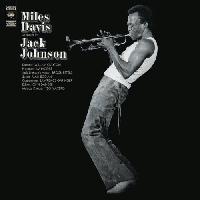 User
Reviews 9
Approval 87%
Soundoffs 45
Album Ratings 527
Objectivity 85%
Last Active 12-13-15 10:19 pm
Joined 09-03-15
Forum Posts
0
Review Comments 5,863
Gary Johnson

ok so he cant win, but if everyone with that mentality actually voted for him, hed win the pop vote. do u really wanna give hil or trump your vote to block the other? Stand up and make the point, regardless, the fact that these are our two candidates is nothing short of putrid.
1
ScHoolboy Q


Blank Face LP





"If we legalized marijuana, the world would be a better place"- what other presidential candidate is gonna spit truth bars like that!?!?!?!?

2
Neil Young


Tonight's the Night





Successful governor of a former blue state, veto'd tons of legislation, cut taxes nearly each year and spurred economic growth

3
The Cabs


First Incident





Has a far left, socially liberal and anti-social intervention stance on many things that most of us young people, right wing or left on economics, can agree with

4
Prince Paul


A Prince Among Thieves





His running mate is a similar type of former republican, social liberal with an emphasis on fiscal sanity, successful governorship, not really too extremist libertarian, more of a right-leaning sensible moderate, not donald trump, not hilcat

5
Drake


Views





Hes not perfect. Insane military policy that would never pass through congress, not concerned with border security etc. But many, many positive points, his focus is on shrinking federal growth and reducing the debt which I'd say is my biggest issue this election, complete debater, successful business man, unique policy map, far better alternative to the two front running clowns. He wont win, but make your point. Don't vote hilary to block trump or vice versa. By that logic, lets vote Hilary so we have a chance to knock her out of the white house in 4 years with a real republican contender. And Gary broke 3rd party records by gaining 1% of the vote last election, hes now polling at 11%, and if he gets around there in the election, he'll shatter his own records by a mile, bringing another party besides the two we have into relevance. feel the gary!!!