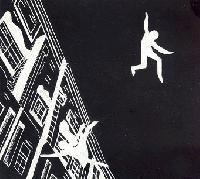 User
Reviews 8
Approval 97%
Soundoffs 46
News Articles 3
Band Edits + Tags 2
Album Edits 2
Album Ratings 475
Objectivity 77%
Last Active 07-24-17 4:38 pm
Joined 06-16-15
Forum Posts
2
Review Comments 2,487
My Friend's New EP

A good friend of mine just released the debut EP for his solo project. It's been a couple of years in the making, and, after months of writing, recording, and mastering, he finally finished it and released it on Bandcamp a couple of days ago. It's a death metal project, with some black metal and technical death metal influences. He's been working his ass off over the past couple of years on this thing, so I'm hoping that it gets some positive feedback. Leave thoughts on it down below!
1
Unflesh


Transcendence to Eternal Obscurity



https://unflesh.bandcamp.com/releases
Consider buying it if you get a chance, the dude is super passionate about music and deserves as much attention as he can get for all of the work that he's put into this. Also he's a freshman at Berklee, so he's gotta pay dat t00ition
2
Dissection


Storm of the Light's Bane





The biggest influence for the EP

3
Obscura


Cosmogenesis





Another one of his biggest influences

4
Necrophagist


Onset of Putrefaction





Oh, and did I forget to mention that Hannes Grossman of Necrophagist and Obscura plays drums on the EP?