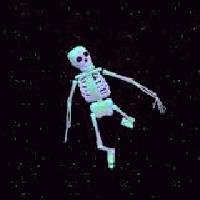 User
Soundoffs 37
Album Ratings 706
Objectivity 75%
Last Active 04-26-17 9:18 pm
Joined 04-01-11
Forum Posts
8
Review Comments 2,782
Games + Music = Nostalgia

This list isn't anything great, but to discuss what Bands remind you of games and easier times, let me know what your game/music memories are in the comments! (I had a better Description but it didn't submit, this is my second try... Sorry)
1
System of a Down


Steal This Album!





World of Warcraft - Ahhh WoW, I remember playing this game when it very first came out (Vanilla). I would go to a buddies because his computer could handle it, I would stay at his place for weeks on end! We had a System going (see what I did) that had a rotation of one of us sleeping while the other played, and when one woke up the other would switch off and pass out... And the whole time we did this we had Steal This Album! on repeat... I'll never forget my Tauren Hunter or those times.

2
Static-X


Machine





Jet Force Gemini - The N64 days were almost like no other, Mario 64, Star Fox, Super Smash Bros... It was 6th grade and I was brand new to a school, and I wanted to be a popular kid. Jnco Jeans, Chains, and Spike Bracelets were IN (I only had shitty Jnco's)! I met a kid who was "big" into weed and metal and showed me this band called Static-X. When I jammed this band I instantly loved it and played it on repeat while playing Jet Force Gemini everyday after school... And thanks to that kid my musical taste is where it is today.

3
Korn


Take a Look in the Mirror





XIII - The Gamecube, my favorite console of all time. I still own one and play it here and there, mainly for Beerio Kart or whooping ass on Super Smash Melee! My mom has babysat since I was a youngin' and back in the day she watched a kid that was a couple years younger than me. Every day after school we would run into my room with Bean burrito in hand, pop in 13, and turn up this album... XIII was a great cel shaded shooter that would take endless hours from us... he always hated how well I sniped in that game.

4
Breaking Benjamin


We Are Not Alone





Elder Scrolls Oblivion - Now comes Freshman year and again a totally new school. Being a fish was tough because being picked on was the norm, so to escape it I would play ES Oblivion until I was forced to go to bed... and would even sneak up and play it when my parents went to sleep. Now anytime I hear this album it takes me straight to the times of exploring and slaying in the world of Oblivion.

5
Mindless Self Indulgence


If





Spore - What a weird mix, creating life and going through evolution while jamming to a nihilistic nonsensical band like MSI... but to me made the perfect mix. I remember my planet was called Kuraru and my species was known as the Kuraren, we were a four legged red beast that didn't mess around and the other species knew it! I played all the way to the space age before giving up and moving on, but I will always remember those times if/when that album ever pops up... Nostalgia is a hell of a drug.