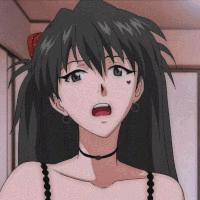 User
Reviews 41
Approval 89%
Soundoffs 8
News Articles 28
Band Edits + Tags 7
Album Edits 28
Album Ratings 239
Objectivity 64%
Last Active 08-25-16 10:12 am
Joined 02-10-05
Forum Posts
42
Review Comments 820
A FinalOrigin New Track/Demo

Sorry for the crappy joke, but hopefully got your attention! Just released another demo onto my Soundcloud page, hope you can check it out and give some feedback as to what you think of it so far. I am trying to move away from the sound from our previous albums and look at implementing some vocal work on some of the tracks on our new album coming out next year. I have some debate on this track concerning the lead guitar melody near the start of the track but quite happy about how the guitar solo bit turned out near the end. List is influences on our approach to the next album. Link to track: https://soundcloud.com/echo-tail/mercy-in-the-knife
1
The Smashing Pumpkins


Siamese Dream

2
Deafheaven


Sunbather

3
Jeff Buckley


Grace

4
King Crimson


In the Wake of Poseidon

5
Echo Tail


King Defeatism





Latest album release by us.