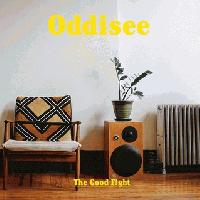 User
Soundoffs 15
Album Ratings 2944
Objectivity 63%
Last Active 05-27-16 9:39 pm
Joined 03-29-15
Forum Posts
0
Review Comments 5
Fugazi Ranked

I've frequently referred to Fugazi as either my favorite band, or one of my three favorite bands. I went through my 20s with Fugazi, hearing them for the first time in 1991, shortly after the Steady Diet of Nothing LP came out -- I had just turned 20 a few months before. At that time, I went back and bought Repeater and 13 Songs, in that order, and then I bought each album as they came out. I only saw them once, on the In on the Kill Taker tour in 1993. In 2013, I saw Ian MacKaye's current project, The Evens, and later that night I had a 10-15 minute conversation with him, telling him a number of times how he and his band had utterly changed my life -- I was a 42 year-old fan boy. :) And it is still the one and only time in my 44 years where I've felt starstruck, and it was one of the most incredibly intense experiences in my entire life. To me, he will always be the greatest example in all of punk rock.
1
Fugazi


Fugazi





5/5

2
Fugazi


In on the Kill Taker





4.5/5

3
Fugazi


Repeater





4.5/5

4
Fugazi


Margin Walker





4.5/5

5
Fugazi


Steady Diet of Nothing





4/5

6
Fugazi


End Hits





4/5 - For quite a while I didn't care as much for End Hits, and even liked it less than The Argument, but over the years I've had a greater and greater appreciation for this album.

7
Fugazi


Red Medicine





4/5 - At one point in time this would have been in the 5th spot.

8
Fugazi


The Argument





4/5 - One surprise here for many people will be that I put The Argument so far down on this list, when many people think that is one of their most superior albums, maybe even their greatest. I was reading review here that said that it is a culmination of everything else they'd ever done, to which I can agree. But that's sort of why it doesn't mean as much to me, despite thinking that it is a fantastic album -- I think it was the one and only album that didn't really seem to go into much new territory, not to me. I'd be curious how many people here are like me, and heard Fugazi's albums as they were released (or pretty close). And if so, how they feel about The Argument, and where they would rank it, especially if were completely familiar with everything they'd done up to that point.

9
Fugazi


Instrument Soundtrack





3.5/5

10
Fugazi


First Demo





3.5/5

11
Fugazi


Furniture





3.5/5

12
Fugazi


3 Songs





3.5/5

13
Fugazi


13 Songs





4.5 - I added this to the end of the list, because it is a combination of the Fugazi and Margin Walker EPs. If I was going to rank this as a whole, rather than the individual EPs, I would put it before Repeater and at the top of the list.