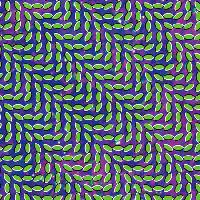 User
Reviews 11
Approval 97%
Soundoffs 1
Album Ratings 66
Objectivity 67%
Last Active 02-03-14 4:03 pm
Joined 10-09-13
Forum Posts
0
Review Comments 83
Arctic Monkeys Ranked
5
Arctic Monkeys


AM



The band's newest LP also happens to be their weakest. It feels so heavily infused
with American rock tropes that much of their appeal has been lost in the process.
Occasionally cringe-worthy lyrics rear their head, which felt impossible given the
songwriting quality of past albums.
4
Arctic Monkeys


Suck it and See



In my opinion an incredibly underrated album, the band's fourth LP is undeniably
catchy and bittersweet- a collection of pop songs that is never ambitious but always
pleasant.
3
Arctic Monkeys


Humbug



The most melancholy record in their discography, Humbug is also their most
ambitious, featuring an impeccable combination of desert rock and all the trappings
that made them succesful on prior albums.
2
Arctic Monkeys


Whatever People Say I Am...



Often considered the band's crowning achievement, Whatever People Say I Am,
That's What I'm Not is an urgent, rollicking record about a few teenagers kicking up
dust in their home town. Howvever, the album's reflective songwriting and poetic
nature cemented them as a band that deserves to be taken seriously.
1
Arctic Monkeys


Favourite Worst Nightmare



An indie rock classic, the Arctic Monkeys found a perfect blend of the youthful energy
they demonstrated on their debut while definitively maturing their sound on their
sophomore LP.