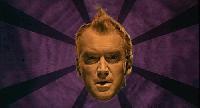 User
Reviews 8
Approval 100%
Album Ratings 708
Objectivity 70%
Last Active 08-26-13 1:56 pm
Joined 08-07-13
Forum Posts
1
Review Comments 79
My Blur Ranking

My ranking of Blur's albums. Your list will be different. Feel free to share it.
8
Blur


Parklive



I'm putting this outside the main list since it's not a studio album, but Blur live shows
are tons of fun. If you listen to one live album, let it be this one. The band is
energetic, the playing is excellent, and, best of all, the crowd is into it 100%, singing
along every second and just making the whole thing feel more majestic.
7
Blur


Leisure



This just doesn't feel like Blur. They try to sound like every popular British band of the
era, and end up doing just that, making it just another generic album of the era (and
it's very much of the era. It hasn't aged well). Thank god they found their voice after
this.
6
Blur


Modern Life is Rubbish



Every song on MLIR is good, but my real issue is the lack of variety. Energetic rockers
filled with British witticisms are fine, but a whole album of them really drags and stops
a lot of the songs from standing out from the crowd. The lack of variety is something
they'd fix on Parklife. Also, it kinda annoys me that Popscene, the best song written
for the album and their first masterpiece, is only the now out-of-print American
edition.
5
Blur


Think Tank



It sticks out like a sore thumb in Blur's catalogue thanks to the absence of Graham
Coxon, the newfound influence of world music, and the more stylized production by
Ben Hillier and Fatboy Slim. It definitely feels like more of a Damon Albarn album than
a group effort, and sounds frequently like Gorillaz actually, but it's incredibly
underrated nonetheless and a great listen.
4
Blur


Blur



Where the band took the road less travelled and tried to actually move forward,
something their other Britpop contemporaries never seemed to be able to do. Great
songs and playing all across, and it's nice to see Graham Coxon really starting to go
nuts on guitar and even write a song, but it does drag a bit near the end and is
probably longer than it needs to be.
3
Blur


Parklife



Pretty much the definitive Britpop album. It's witty, pompous and brilliant through and
through. The only thing I have against it is that I think they got even better later on,
pointed to by the album closing, "This Is A Low", arguably the band's best song.
2
Blur


The Great Escape



Pretty much everybody prefers Parklife, and I can understand why. The Great Escape
is the only Blur album that, musically speaking, doesn't break any new ground,
coming off like a retread of Parklife. Lyrically though, I think it's their strongest work
and the melancholy tone the pervades the lyrics across the whole album make it feel
more consistent and satisfying than Parklife to me. Also, it's their poppiest and
downright catchiest album I think; Country House is probably their best pop single,
and The Universal and Best Days are two of their finest ballads ever.
1
Blur


13



13 is, I think, the most underrated British alt-rock album of all time. There's nowhere
they don't go on it with both the experimental songwriting and the intense sonic
pyromania of production. Hell, by the end the band has nowhere else to go, stripping
down to just a simple blues guitar and singing about how they have, "No Distance Left
To Run", making 13 an almost self-admitted peak. Meta perhaps? Also, "Tender" is
one of the most perfectly melancholy songs ever and might be my favourite song by
Blur.