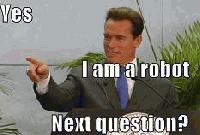 User
Reviews 8
Approval 89%
Soundoffs 46
News Articles 39
Band Edits + Tags 467
Album Edits 292
Album Ratings 802
Objectivity 80%
Last Active 12-31-69 7:00 pm
Joined 12-31-69
Forum Posts
0
Review Comments 2,669
Show Review: The National, Local Natives, Frightened Rabbit

I saw these bands last night at the best venue in Colorado, Red Rocks Amphitheater.
1
Frightened Rabbit


The Midnight Organ Fight



This was personally my favorite band there. I saw them earlier this year and they
were pretty good. My only complaints from their set last night are that the vocals
could have been better and I don?t like the live version of ?My Backwards Walk?
nearly as much as the studio one.
2
Local Natives


Hummingbird



These guys were the highlight of the night. Fun to watch and they had vocal
harmonies on point. They sounded just as good if not better than on album.
Unfortunately, I?m an idiot and spent half of their set waiting in line at an ATM to
get money for beer and food. I?m definitely going to have to see them again the
next time they come back to this venue.
3
The National


Trouble Will Find Me



I was a bit disappointed with them. Maybe it was an issue with the mix, but they
didn?t have as big or as full of a sound as Local Natives did and sometimes it all
sounded muffled in the louder songs. When they played my favorite song of theirs,
?Sea of Love?, it did not hit me like the album version did. The quieter songs
sounded good though like ?I Need My Girl.? Maybe they would have sounded better
in a smaller venue?