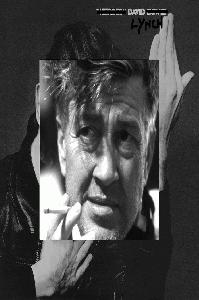 User
Reviews 2
Approval 100%
Soundoffs 1
Album Ratings 333
Objectivity 45%
Last Active 08-20-13 5:56 am
Joined 06-20-13
Forum Posts
1
Review Comments 8
Top 15 Favourite Albums

My 15 favourite albums as of June 2013.
1
The Verve


A Storm In Heaven



10/10: The most satisfying, beautiful, deep and involving album I have ever heard,
and one that with each listen remains just as impressive and emotional as it was the
first time. Not a single weak track; at least half of the album contains some of my
favourite songs of all time. BEST TRACKS: "Already There", "Beautiful Mind", "Virtual
World", "Butterfly", "See You In The Next One"
2
Radiohead


In Rainbows



10/10: Radiohead at their most consistent, controlled and free. Their music roams an
infinite soundscape of raw feeling. The finest album of the 21st century so far. BEST
TRACKS: "Nude", "Weird Fishes/Arpeggi", "All I Need", "Reckoner", "Videotape"
3
Radiohead


Kid A



10/10: A game-changing and life-altering record that revolutionized popular electronic
music in a manner reminiscent of Aphex Twin's "Selected Ambient Works 85-92".
Balancing delicately between energetic art rock and twisted techno experimentation,
it's a miraculous achievement. BEST TRACKS: "Everything In Its Right Place", "The
National Anthem", "How To Disappear Completely", "Idioteque", "Morning Bell"
4
Rhian Sheehan


Standing In Silence



10/10: Perhaps not the most original or challenging album to come from the ambient
genre, Standing In Silence is nevertheless an album I find consistently pleasing and
regularly evokes some of the strongest displays of emotion music has ever brought
from me. BEST TRACKS: "Part 3", "Part 4", "Part 6", "Part 11", "Part 12", "Part 13"
5
Wire


Chairs Missing



10/10: The post-punk landscape was left in the dust with the emergence of a darker
grunge rock in the late 80s, but long before, in 1978, Wire released the second of
three masterpieces, and their career opus. Chairs Missing delicately rocks through
some of their heaviest, most traditional work and some of their most intriguingly
experimental, the highlight being the superb back-to-back brilliance of "Heartbeat" and
"Mercy". BEST TRACKS: "Practice Makes Perfect", "Heartbeat", "Mercy", "I Am The Fly",
"Too Late"
6
Boards of Canada


Music Has The Right To Children



10/10: A magnificent, landmark achievement in easy-listening ambient techno, Music
Has The Right... combines elements of the Eno/Aphex Twin influence of the 80s and
90s with their own nostalgic glee for youth and open spaces. This is a beautifully
free record existing in a continuum of space all its own, a stellar debut and the
soundtrack to the most pleasant dreams. BEST TRACKS: "An Eagle In Your Mind",
"Telephasic Workshop", "Turquoise Hexagon Sun", "Roygbiv", "Aquarius", "Happy
Cycling"
7
Pink Floyd


Animals



10/10: A challenging and dark album laden with scorching guitar solos and bitter,
viscous lyrics from Roger Waters at his most troubled and relentless. He roars and
screeches away at a corrupted system with more vigour and determination than we
may have thought possible from him. BEST TRACKS: "Dogs", "Pigs (Three Different
Ones"
8
Pink Floyd


Wish You Were Here



9.9/10: Though everyone knows the story it takes away none of the potency; this ode
to troubled and lost soul Syd Barrett is some of the saddest music ever recorded.
Nastily cynical with a dash of mindless humour and introspective reflection, it is
arguably the finest harnessing of all the group's talents and their softest achievement.
BEST TRACKS: "Shine On You Crazy Diamond (Parts I-V)", "Wish You Were Here"
9
Pink Floyd


The Dark Side Of The Moon



9.8/10: One of the highest-selling albums of all time and still wonderfully recognizable
to even those not well-versed with Pink Floyd, Dark Side contains some of their best
and tracks and universal themes, a concept album that defined a generation. BEST
TRACKS: "Time", "The Great Gig In The Sky", "Money", "Us And Them"
10
M83


Dead Cities, Red Seas and Lost Ghosts



9.8/10: A dreamy synth playground oozing with beautiful odes to youth, sex and drugs
("Run Into Flowers", "Noise") as well as scarring pain (the emotional and intense "Gone",
which reaches the simplest of climaxes, yet one of the most effective I have ever
heard), M83's sophomore record (or as I like to call it, "softer, more") is one of the
most astounding I've heard. BEST TRACKS: "Run Into Flowers", "America", "Be Wild",
"Gone", "Beauties Can Die"
11
Sigur Ros


Valtari



9.7/10: An understated and underrated LP, Sigur Ros' softest, dreamiest and simplest
record seeps with the most emotion and beauty they've ever put on display. Their
trademark climaxes relegated to the sidelines for all but one track, the group delight in
wandering through dreamlike worlds of vague memory, a pleasing experiment. BEST
TRACKS: "Ekki Mukk", "Varud", "Vardeldur", "Fjogur Piano"
12
Mogwai


Young Team



9.8/10: A record that screams "influential post-rock" so loudly it's almost deafening,
Young Team is an able that will have some hurling away in frustration and others
sinking deeply into the wondrous endlessness of the group's sound. Though the rich
rewards reaped from this sort of simple but straying experimentation were never as
successful again for Mogwai, at least we have this astonishing debut. BEST TRACKS:
"Like Herod", "Tracy", "Summer (Priority Version), "R U Still In 2 It?", "Mogwai Fear
Satan"
13
Godspeed You! Black Emperor


Lift Your Skinny Fists Like Antennas...



9.8/10: An 85-minute trip that seems never to end, delightfully as we don't want it to.
Through four astoundingly lengthy, expansive tracks, Godspeed perfect their
emotionally evocative and feverishly intense sound, the apotheosis of which is the
glorious climax of "Static"'s central movement. BEST TRACKS: "Static", "Antennas To
Heaven"
14
LCD Soundsystem


Sound of Silver



9.8/10: The highlight of James Murphy's decade-long "experiment" is an album so
flawless and engaging it seems designed for the heart of the dancefloor and the
dancefloor with heart. Consisting of nine tracks which couldn't be more different,
Silver experiments with various genres in strange manners, but always incorporating
Murphy's defining vocals and a more than decent helping of cowbell. BEST TRACKS:
"Get Innocuous!", "Someone Great", "All My Friends", "New York I Love You, But
You're Bringing Me Down"
15
Animal Collective


Strawberry Jam



9.7/10: Though the more recent Merriweather Post Pavilion is the one being heralded
as one of the finest albums of the past decade, it is Strawberry Jam for me that
most clearly defines many facets of Animal Collective's sound through nine utterly
perfect and devastatingly emotional tracks, sung with grit, soul and the unmistakable
lungs of Avey Tare and Panda Bear. BEST TRACKS: "Chores", "For Reverend Green",
"Cuckoo Cuckoo", "Derek"