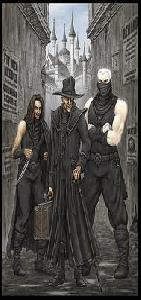 User
Reviews 4
Approval 93%
Album Ratings 332
Objectivity 76%
Last Active 04-06-13 4:45 pm
Joined 04-06-13
Forum Posts
0
Review Comments 210
False English Cliches
1
Posh

Most english people aren't posh. About 10% are the way we're portrayed on most international media. The majority of us are working class, rough, down to earth people. I don't hate the posh, it's just fucking odd that we're portrayed that way. It's the opposite of how America is portrayed: what most people see is proper white trash rednecks, talking shite, when in actuality most americans are very open minded - not racist fuckers though all tv wants to portray it that way - people. We're shown as all having stiff-upper lips (you thought I was gonna' say cocks didn't you?).
2
Swearing

In America, cunt seems to be a forbidden word. In England cunt isn't half as frowned upon. I must hear or say the fucking word about 1000000000 times a day. It's in Shakespeare for fucks sake (We don't all read Shakespeare, honestly). Also, most Americans, Australians and any other nationalities think I'm Irish or Scotish because of me accent, I sound nothing like either of these but because the English are shown in such a stereotypical way across the globe, no one can place the way a normal Northern or southern bloke talks. Just strikes me as strange.
3
Tea

We don't all drink tea, we don't all drink it ALL the time. Though it is fucking nice.
4
Cricket

Not every English person like, or understands Cricket. Most either hate it, or don't get it. It's India and Pakistan who seem mad on it, though I presume it's the same cliche that's going on with us which makes me think that. Fuck off with your SIX.
5
Non-violent

This relates to the posh thing. We're shown as being timid and afraid. Will let anything happen to us people, when we're actually - as 'av said - rough as fuck on the whole. We invented football hooliganism for fuck sake - it's not summet to be proud of but there it is.