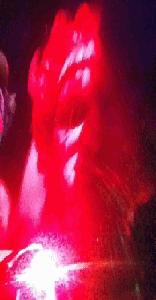 User
Album Ratings 179
Objectivity 58%
Last Active 03-19-13 2:21 pm
Joined 03-16-13
Forum Posts
0
Review Comments 6
My Top 5 Influential Albums

Albums that I can't quit.
5
KMD


Best of KMD



Given to me in high school, I was enlightened to the possibilities of hip-hop. A
buddy handing me this album opened my mind to the Stones Throw label, The
Fugees, The Roots (QUESTLOVE!!!), and of course Zev Love X himself, MF DOOM.
4
Primus


Frizzle Fry



Starting on RHCP, I always thought Flea was the premier bassist, then i was given
this album and WOW, was I wrong. Les blew my mind, as well as the rest of the
trio. This one changed my perspective on music shooing me towards the jam band/
funk direction and influencing my view on humor in music, for years to come.
3
Pink Floyd


Meddle





Just brilliant. My introduction to Prog. Merry Christmas, indeed.

2
Frank Zappa


Hot Rats



I've always had a crush on jazz, this one forced me to take the plunge and ask jazz
into my life, while seeing Frank as the amazing guitarist he is. Also, Captain
Beefheart is amazing on "Willie The Pimp"
1
John Frusciante


The Empyrean



Wow. The Empyrean struck a chord with me... This came out during a "loser" period
of my life. Although I had been a fan for years, I had never listen to the struggle in
his writing until this. It helped me realize there's more to life than self-gratification.
I love all of his work but this truly made it's way into my heart. Thanks to this I was
able to move on and, among other things and people, I owe John Fru.