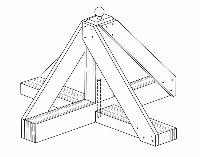 User
Reviews 5
Approval 95%
Soundoffs 1
News Articles 1
Band Edits + Tags 11
Album Edits 4
Album Ratings 0
Last Active 04-29-15 5:34 pm
Joined 09-13-11
Forum Posts
3
Review Comments 469
Systems Of Romance

This website appears to have a lot of post-punk fans. This blog I found a few months ago is really quite fantastic and you should all use it. All the downloads are direct until a very early point of the posts (it has posts dating back from 2007.) The music is all those post-punk subgenres you are having a hard time discovering. Deathrock, Darkwave, Coldwave, Minimal Synth, Goth, all great stuff. This list is my favorites so far from the blog.
1
Venus in Furs

This is an experimental post-punk/new wave outfit. The atmosphere they create with their
compositions are simply remarkable. While the instrumentation is definitely of the scene, the songs
are more about the ambience, getting some very unconventional beats and synth layers in on you.
One of the greatest bands you haven't heard.
2
Masoch

This band is a French Coldwave outfit fronted by a female. They have two releases, a demo and an
EP though only the demo is found on the site (both have more or less the same tracks, the demo is
still awesome). This is perhaps one of the only releases on this website with really strong hooks, be
it from the fantastic guitars on Petit Valet or the sexy vocals on Strip Tease. The other songs aren't
as catchy, but are all fantastic post-punk songs. Your Way, the last track on the demo, is very
different, with cold minimal synth kind of music, and the only English song by the band. You should
all definitely check it out, really well written and produced (take away the tape crackles).
3
Mémoires d'automne

Mémoires d'automne is called numerous genres on different sources (such as darkwave and
coldwave) but they came in the 90s so the truth is they were not truly part of any of the scenes
emerging right after post-punk. This band is very hazy post-punk, very psychedelic in nature with
all the instruments playing through numerous synthesizers. The songs are very epic usually going
into 5-7 minutes in length, with a very experimental nature with unconventional effects and
reversed tracks, among other triptastic stuff. A La Gloire des Vaincus has become one of my favorite
songs. You should definitely check this out.
4
L.A.S.'s Crime

An Italian darkwave band. Music is made exclusively with synthesizers, the songs take very
interesting turns into experimental territory, the edge of most harder post-punk bands at some
points along with a fair share of ambient passages. You fans of Clan of Xymox will love this stuff,
the website has a load of this band's music.
5
Coldreams

This is a more obvious band if you know anything about coldwave, but for those of you who haven't,
this is a fantastic start. Coldreams is a female fronted French band that only released one single,
Morning Rain. The single itself is one of the greatest post-punk songs you'll hear, let alone
coldwave. The minimalist atmosphere of soft guitars and light synths are pulled off fantastically.
Expect the song to remain in your rotation of music for a while. The b side, Eyes, is very good as
well.