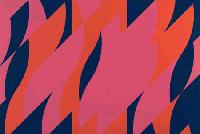 User
Reviews 23
Approval 80%
Soundoffs 55
News Articles 3
Band Edits + Tags 744
Album Edits 1,358
Album Ratings 948
Objectivity 89%
Last Active 01-19-14 4:54 pm
Joined 08-17-12
Forum Posts
116
Review Comments 4,867
'meditation Is The Practice Of Death'

But death is the art of rebirth. rDo you meditate? How often. Do you find it hard to be alone with ryourself, to feel your body, to love your existence? Meditation, more than ranything, is a process of patience & self-discovery. I've been meditating rthe past weeks and I feel simply excellent. I feel my energy, my blood, my rlife. So (if you meditate) it would be fascinating to share your rexperiences with it, tea, tai-chi, or other transcendental rpractices. Albums that put you on a meditative mood are welcome as well r~ Peace. ?
1
Natural Snow Buildings


The Dance of the Moon and the Sun



My favorite tea at the moment is Tazo's`Berryblossom White?. Really delicate, soft,
and subtle tea. It takes some time to get used to it but when you do... wow
2
Robert Rich


Somnium





Half-lotus position.

3
Mike Oldfield


Ommadawn





from 30 to 60 minutes a day.

4
Loreena McKennitt


The Mask and Mirror





preferably half nacked, with an OM necklace.

5
Global Communication


76:14





that's pretty much it.