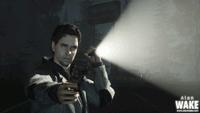 User
Reviews 3
Approval 100%
Album Ratings 658
Objectivity 67%
Last Active 12-09-13 5:38 pm
Joined 12-01-10
Forum Posts
0
Review Comments 91
Finally, My Top Albums From 2012

It pains me that I wasn't able to post this around my Christmas deadline, but better late than never. Like/Hate anything you see? Let me hear about it!
22
Korpiklaani


Manala





It seems like these guys put out an album every single year, and when you actually look at it, they nearly did, 8 albums since their debut in 2003. I read from a lot of reviewers that Korpiklaani records the same album every release, and I'm starting to agree with that. They were really at their prime between Tales Along This Road (2006) and Korven Kuningas (2008) in my opinion. Manala doesn't bring anything new to the table (besides maybe an entire version in English), but it still has a couple classics. I'm not sure how long they can keep on going like this to be honest, but I'll still check out any material they put out in the future until they cease to exist.

21
Ensiferum


Unsung Heroes





This album gets itself put into my top albums by default. It's a release from Ensiferum, albeit not a great one, there are a couple gems throughout Unsung Heroes. As one reviewer put it simply, Ensiferum has never released an album better than its predecessor, and this stands true with Unsung Heroes. There can only be one logical reason for this and many believe it's because of the departure of Jari (now with Wintersun) all the way back when Iron was released in 2004. Victory songs in my mind, was their last great release two albums ago, and felt the decline coming with From Afar. That doesn't mean Unsung Heroes isn't worthy, it'll still get played from time to time.

20
Blind Stare


The Dividing Line





The Dividing Line is Blind Stare's long awaited release, since the debut Symphony of Delusions back in 2005, which is still one hell of an underrated album from such an unknown band. After 7 years of anticipation, and some years of frustration waiting for new material, here we are with a new release. After hearing some not so good demos a couple of years ago that now appear on The Dividing Line, I really didn't know what to expect with the direction the band appeared to be headed. They seemed to have fused in some power metal with their original sound. The production appears to have taken step back as well, after the long awaited search for a new label to support their album. I would not go as far as saying this is a disappointment, but I honestly expected much more. I will admit that I can see The Dividing Line growing on me a little more with time.

19
Propagandhi


Failed States





Propagandhi, like Pennywise was a favorite punk band of mine while in my teens during the 90's. Their 1993 debut release How to Clean Everything is still a classic punk album to this day, as well as their 2001 release Today?s Empires, Tomorrow's Ashes which is where the break was in their discography for me. However, Propagandhi has developed a lot since then and perform a mature and much more heavy metal style. Just a year or two ago, I got a hold of some recent releases to hear what they sound like and since my tastes over the years have switched over to metal, I was quite pleased. Failed States reminds me a lot of Supporting Caste and Potemkin City Limits, and that's a good thing, which says these guys are still going strong.

18
Svartby


Elemental Tales





Svartby is a folk metal band hailing from Russia that sounds very familiar to the likes of Finntroll. They are very heavy, fast but have that almost cartoon like folk sound incorporated into their music, which makes them a fun band to listen to. Elemental Tales clocks in at about 31 minutes which makes the album short and sweet. Never hearing of this band before this year, this was a nice little addition to my collection. I'm looking forward to hearing more of their material in the future.

17
3 Inches of Blood


Long Live Heavy Metal





I wasn't really sure if this would make it into my top albums this year, but listening to Long Live Heavy Metal as I'm rating and writing this, I'm kind of glad I did. The reason for the debate is I wasn't crazy about the album upon the first couple listens, as I felt the same about 3 Inches of Blood's previous release Here Waits Thy Doom. That album really grew on me over time, even though many fans can't quite say the same. However, Long Live Heavy Metal seems to be doing much better from some of the other reviews I've read and I thought I owe it more of a chance. The album is a little heavier; it's a little catchier and all around a better performance from the band, a solid release.

16
Meridian


Meridian





I really don't know much about this band besides this debut EP release and that they play the perfect style of melodic death metal to my taste. I was sampling Children of Rust on Youtube while looking for new music, and it instantly caught my attention. There's a nice mix of clean vocals in a couple tracks that fit well, as well as some blend of keys. I'm going to keep a close eye on Meridian for when they release a full length.

15
The Stranded


Survivalism Boulevard





The Stranded was created by the band Disarmonia Mundi in addition with a couple other new members. This instantly caught my attention and got me pretty thrilled to hear what Survivalism Boulevard had to offer, considering Disarmonia Mundi is one of my favorite melodic death metal bands. The album is pretty much what I had expected, very similar to the sound of DA, but a little less speed and a twist on the clean vocals throughout, which are actually the highlight on Survivalism Boulevard. Considering 2012 was filled with progressive metal for me, this was a nice change of pace.

14
Japandroids


Celebration Rock





The Japandroids are a pretty random band to make my top albums, but there's a perfectly valid reason for that. A good friend of mine and I did a CD swap and Celebration Rock was his choice for me to check out. I gave him Portal of I by Ne Obliviscaris, which I'm sure totally overwhelmed him, but that's beside the point. I've always had a desire for bands like Japandroids, especially if they present somewhat of a punk sound, but really never knew where to find them. Celebration Rock is a solid album all the way through, and I fully intend on checking into their debut album.

13
Spheric Universe Experience


The New Eve





This was a complete surprise for me. Usually I'm aware when one of my favorite bands is putting out an album, but this one was not on my radar. So without all the heavy anticipation of hearing the album, it came off fresh. SUE's release of The New Eve has lost a little bit more of their raw progressive sound as seen on Anima, two albums ago, but I don't think that necessarily hurts the album too much. Improvements on The New Eve are certainly the edgy sounds as well as the vocals. They are much more clear and defined. The album, however, lacks that epic long song or three that just takes you on a journey of pure progressiveness that really shows off what the band is capable of. The longest track on the album Angel, a very sappy ballad, clocks in at 6:49, which happens to be my least favorite song on The New Eve. Though, the semi-ballad single The Day I Died could be one of the catchier songs of 2012.

12
Local H


Hallelujah! I'm A Bum





Hallelujah! I'm a Bum is Local H's seventh album since their first release in 1995, Ham Fisted. You may have heard their single Bound for the Floor from their second release As Good As Dead back in 1996, and still to this day it gets airtime. Well, the band has still been putting out quality releases since and especially this year with Hallelujah! I'm a Bum. It's their most mature release yet, and a concept album based on politics in the USA. Besides having some of the catchiest songs I've heard from these guys in the past few albums, this release clocks in at just over one hour and 17 tracks, so quantity is also a plus. Hallelujah! I'm a Bum; a total surprise release for me this year and arguably in Local H's top 3.

11
Kamelot


Silverthorn





Kamelot is a power metal band from the states that has been around since the early nineties. Silverthorn is actually the first release I've heard from the band and for good reason. Tommy Karevik, vocalist of my favorite prog metal band (Seventh Wonder) joined Kamelot after the previous vocalist left the band. I thought to myself "if he even brings half the magic he puts into Seventh Wonder, then it's certainly worth looking into", and it definitely has been. Tommy has some big shoes to fill and from what I have read, a lot of the fans are quite satisfied with his work on the album as am I. Silverthorn has its moments, especially in the title track and the single Sacrimony, but on certain tracks it leaves a little to be desired. Overall a solid release that makes me curious to look into some of the previous work of Kamelot as well as getting me excited for the upcoming Seventh Wonder release in 2013.

10
Eluveitie


Helvetios





Typically when I review an album, I make sure to sit down and listen to every track carefully when I do these write ups. Luckily for this album I can brush through the songs as I witnessed the album been performed live in its entirety just last night in Cleveland. Since Slania was released in 2008, Eluveitie has yet to put forth the same effort, but with Helvetios they have come close, real close. While Helvetios isn't their heaviest album, it brings back more of that "raw" thrash sound, mixed with folk almost in the same vein of their 2006 release Spirit. Eluveitie still remains as one of my favorite pure folk metal bands in existence, as I am very pleased with this release and a sure improvement over their last release Everything Remains As It Never Was.

9
The Omega Experiment


The Omega Experiment





Just like Distorted Harmony, The Omega Experiment is a new find for me in 2012, the year of immense prog metal. These guys hail from the states (Michigan) which is always a surprise, because admittedly I'm a little biased when it comes to metal from the states. There just aren't too many bands that catch my ear around these parts, most of which come from overseas. I could pretty much just replicate my review of Utopia (Distorted Harmony) to save some writing, but The Omega Experiment is a little bit better produced. The vocals are much more clean and smooth, almost seeming like auto-tune was used, but not really hurting the album in any way, it just fits. Sometimes I can get a little lost in the ambiance the bands puts into their music, but the more I listen to the album the more it grows on me. An outstanding debut release from these guys, glad I came across them.

8
Machinae Supremacy


Rise of a Digital Nation





Machinae Supremacy is one of those bands that have been getting better with every release since their debut of Deus Ex Machinae in 2004. Rise of a Digital Nation had a lot to live up to after the A View from the End of the World (release in 2010), which was a solid album from start to finish and insanely catchy. This album however was a grower for me, through the first couple listens nothing really jumped out at me, but after more time spent with the album I began to dissect the music and really began to appreciate it. The "SID" on the album is great, the choruses are also very appealing but the album is missing something that I can quite put my finger on. One thing I can say is that the vocals have improved immensely over the years, and sound better than ever on this album. While not as good as their previous, Rise of a Digital Nation is definitely on par with some of their other work.

7
Distorted Harmony


Utopia





Distorted Harmony is a new find for me in 2012 with their debut Utopia. Always on the prowl for new progressive metal, I stumbled across the video for Blue and was instantly pleased with the music. One of the strongest attributes Distorted Harmony has going for them is their musicianship; the progressive elements are out of this world. While they aren't the heaviest prog metal band around, they are still quite pleasing with their soothing melodies. The vocals are softer and aren't your typical power metal vocals, but sometimes it seems the vocalist can be a little off key during moments on Utopia. All in all a very nice addition to my ever growing prog metal collection. Can't wait to see what these guys offer up in the future.

6
Forefather


Last of the Line





Let me just get out of the way that this was technically a 2011 release, somehow slipping past me in late December last year and finding its way into my hands early this year. Last of the Line is Forefather's follow up to the much acclaimed Steadfast released in 2008, which got me into the band. Forefather has that black metal sound with many clean vocals added in with insanely catchy melodies throughout. They maintain their sound with this release and honestly I hear a lot of Ours is the Kingdom when listening to Last of the Line. While the album doesn't quite carry the same power as Steadfast, it's without a doubt a solid album all the way through, a respectable release from Forefather.

5
Pennywise


All or Nothing





Pennywise has always been one of, if not the favorite punk band of mine since the mid 90's, but they haven't really released anything of relevance since 2001 with Land of the Free. Zoli Teglas, front man from Ignite (another favorite of mine) has joined with Pennywise on All or Nothing, for what now was just a temporary move as Jim Lindberg is now back with the band after a 3 year hiatus. Zoli has meshed better than I expected on this release and it has seemed to bring a little bit of energy and life back in the band. All or Nothing is the punk album of the year for me, albeit on a small list, but hopefully Jim and the band can retain the same power that All or Nothing provides in future releases.

4
Wintersun


Time I





Where can I even begin with this release? 8 years ago Jari departed from Ensiferum to focus on his new side project Wintersun, and in that same year released one of the greatest metal albums of all time with that band. Since then Ensiferum has had a steady decline in their music and it can only be because of this one man leaving the band, obviously the mastermind behind Ensiferum. 2006 was the projected release for Time, and if you do the math we are looking at a 6 year difference between the actual release. To top it off we didn't even get the entire album, but just half, with Time II being released in 2013. All of that aside there isn't another album that has been so anticipated, so Time I needed to be near flawless in the minds of the fans. With only 5 tracks, and 3 actual songs, Time I still manages to give you every aspect of Wintersun. Sons of Winter and Stars packs the punch I personally was looking for with this release as well as the title track. Land of Snow and Sorrow is a good track as well, comparable to Death and the Healing on the self titled release. Time I clocking in at just about 40 minutes is still respectable for a half release, but I can't imagine just how amazing it could have been to get the album in its entirety. At least 2013 is just right around the corner for Time II, I hope.

3
Be'lakor


Of Breath and Bone





I stumbled across Be'lakor in early 2010 with their release of Stone's Reach. Be'lakor isn't my usual cup of tea when it comes to metal, but something about Stone's Reach kept me coming back as the album grew on me with its compelling progressive melodies and dark vocals. I wish I could have gotten my hands on it a little earlier because it could have easily rivaled my 2009 choice for album of the year Esoteric by Skyfire when I released my list. I feel that once a band peak's with album like Be'lakor has with their previous, it puts a lot of pressure on the band's next release, and with Of Breath and Bone the band has done right and put out an effort that is on par with Stone's Reach. A complete album from start to finish that still is growing on me in the early stages of 2013.

2
Circus Maximus


Nine





Well it's been quite some time since Circus Maximus has released an album dating all the way back to 2007's Isolate, so this was a much anticipated album for me. At first listen of the single Reach Within, I was a little concerned; because I guess what I was initially seeking was something a little more power metal akin to their album Isolate. But much to my delight, there was a song with a strong rock/alternative progressive sound. After hearing the single and absorbing its sound, it gave me a good idea of what is to come. Nine can only be described as a mature, near flawless album, and quite beautiful to be honest. Without a doubt the band's finest work and one of the only bands this year that has released an album better than their previous. Nine is by far one of the top albums of this year, and quite possibly one of the finer progressive rock/metal albums in my collection.

1
Ne Obliviscaris


Portal of I





Ne Obliviscaris has been on my radar for a couple years now, only because a very generous friend of mine sent me a song from their demo The Aurora Veil. Several years later after the demo comes the debut Portal of I from Ne Obliviscaris which features all 3 songs from the The Aurora Veil, polished and rerecorded of course. From the very first listen I could see the potential the album had, but was honestly unable to dissect it from the beginning because of the complexity, and that's the beauty behind Portal of I. The album never grew old, but only grew on you and still to this day I hear something new every time I listen to the music. It?s pretty hard to pin a sub genre of metal on the band, because they perform such a blend of styles, as well as mixing of the vocals from clean to black metal style through the album. This is one of three bands from Australia making my top albums from 2012, and has also taken the crown as album of the year. Astonishing album from these guys, it's been a couple years since I've been so confident about a labeling an album as the best of the year.