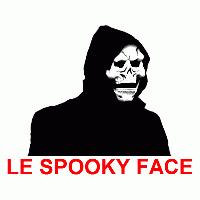 User
Reviews 19
Approval 97%
Soundoffs 229
News Articles 155
Band Edits + Tags 38
Album Edits 169
Album Ratings 1160
Objectivity 64%
Last Active 12-18-15 10:26 pm
Joined 12-01-09
Forum Posts
5
Review Comments 3,839
Went To See Say Anything Last Night

Holy shit, it was beautiful. I was really skeptical at first because I figured they would mostly play stuff from their new record but in actual fact they only played 'Burn A Miracle' and 'Say Anything' which I find to be the two better tracks on the album. My only complaint was that it was pretty short. They only played for a bit over an hour. That and there were a few cases where I was thinking "I like this song and everything, but if we're only going to have so many I would prefer something else." Still good though!
1
Say Anything
Spidersong
2
Burn A Miracle
3
Shiksa (Girlfriend)
4
Hate Everyone
5
Belt
6
The Church Channel
7
Wow, I Can Get Sexual Too
8
Say Anything
9
Eloise
10
Every Man Has A Molly
11
In Defense Of The Genre
12
Alive With The Glory Of Love
13
Encore:

14
Say Anything
Woe
15
Admit It!!!