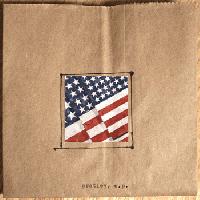 Release Date: 2011 | Tracklist

It's fair to assume that, in theory, creating art is completely self indulgent. It's a lot like the theory that people give birth to children simply to create copies of themselves because they're all just so vastly infatuated with themselves and their 'legacy.' Granted, this may be true in a fair amount of cases, it is hardly an infallible theory. The Pratley E.P. is a fantastic example of the opposite. It is an empathetic collection of songs that sound like they've been pieced together with a combination of empathy and scotch tape.

The music itself is tremendous, and grandiose in its delivery. The drums are bombastic, and seamlessly written to the guitar and bass to back the free-form structure that each of these songs contain. There is enough instrumental flair and experimentation to satisfy the ears of any fan of so-called "baroque rock." The horns provide a remarkably visual aspect that goes hand-in-hand with the albums American theme. The songs are anthemic and have an ironically patriotic overtone musically, provided by the pulsing bass lines that outline the horns prevalence and utter necessity. Not one instrument stands out, or even aside, from the rest, and while some may consider the lack of distinction a fault, I'm a believer that the album functions even better as a "wall of sound."

However, there is more to this small collection of songs than just expertly arranged and executed music. It seems that all of the members of the band recognized the fact that there was more to be said than just "A# to C#" or "Woaahhh!" It's clear through the lyrics and straight-forward delivery that these songs were designed in an attempt to have them be relatable and calming in their presentation. They are gritty, rough, and most certainly loud. Yet, each song acts as an extended hand; a voice to let you know that: sometimes we're all just kind of lonely. We're locked into our schedules and attempts at trying our hardest to be anything but a loser. This album rejects those ideals and turns the problem on itself, and makes it okay for us to be dejected and dilapidated individuals, because we're all pretty little works of art. This message cuts deep into the listener during "Old Platoon" when lead vocalist James Watson screams with urgency "Clean up! Clean up!" The album also contains a number of sound bites of conversations and scattered thoughts that provide a few more lovely stitches in the patchwork.

Pratley E.P. is short, even though a couple of the songs break the five minute mark, it is short at a total of about 17 minutes. It will certainly act as a wonderful short story among the anthology this Los Angeles based act will inevitably release. Each song has a purpose, and a reason to exist, and I'm confident that they will continue to write songs in an attempt to heal and celebrate us rather than merely indulge us.