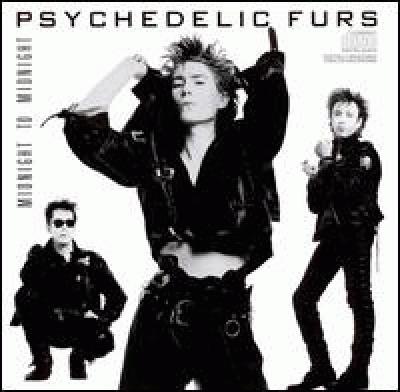 Release Date: 1987 | Tracklist

A masterpiece for those obsessed with the 80's Gothic scene, when Gothic meant more than screaming and listening to Marilyn Manson. This album, and the rest of the Psychedelic Furs albums for that matter, did not define anything or create a sound unheard by the rest of the world. The Psychedelic Furs were almost like a Hoobastank or Switchfoot for the 80's. Their sound wasn't at all original, and when they differed from the main musical integrety, it was only to mix already prefabbed ideas. But for those not looking for an amazing, one of a kind record, this album is perfect. Not to say this isn't a good album. 'Midnight To Midnight' is about as close as you get to to good without being great. Beyond The Cure or Depeche Mode there isn't a lot of sound that really brings to light the darkness that most people see as the 80's Goth.

'Midnight To Midnight' is hard to describe in words, it is the pinnacle of apathy as far as an album goes. It takes several listens before it starts to really pickup, though after a few times it will get old. The hooks and lyrics all seem to center around a common idea of love and breakups. Such as in "Heartbreak Beat", the albums biggest single, Richard Butler sings "It's a heartbreak beat playing all night long". The band tries to find uncommon metephors or lyrical ideas to form the hooks, much in the same way that Ville Valo of H.I.M. does now. It makes it seem as if he's a better lyracist than he really is.

This is an album for listening to only if you are really into the scene, the sound will not convert someone who hated music from the 80's. It will only bring new sounds to the ones who do.

This is one of those albums that would most would be better off burning from a friend or off the internet, if you can find it, because it's probably not worth the $15 at the store, again, if you can find it.