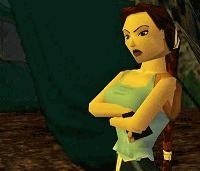 Staff
Reviews 322
Soundoffs 19
News Articles 40
Band Edits + Tags 32
Album Edits 146
Album Ratings 2407
Objectivity 82%
Last Active 09-21-21 4:20 am
Joined 10-07-12
Forum Posts
561
Review Comments 17,127
Sputnik Youtube channel

Alright guys, the Sputube channel is up and running, so subscribe to it if you haven't already. The purpose of this very list is to get a hold of YOUR music for my contributions to the channel. For those that are familiar with my reviews, you'll probably know I'm a big advocate of physical copies for albums, hence the section at the bottom of my reviews stating the format being reviewed and any extras or bonuses that come with said version. Going forward, if I happen to have a copy of the album being reviewed, there will be a link at the bottom of my reviews that will take you to an unboxing video for that album. The first video happened to be Seether's new record on vinyl and the song being played in the video is my own band. With that idea in mind, anyone who is happy to have their music featured in future unboxing videos, post a link to your bandcamp or whatever below, with the track you want used, or send the track over to sputnikmusicvideos@gmail.com.
1
Deep Sands


Intended Dream



Subscribe to the channel here:

https://www.youtube.com/channel/UCd6evxCKs6ZQs5N-RjVZBzw
2
Deep Sands


Endless Reflection



Send your track over to sputnikmusicvideos@gmail.com, or drop a link in the comments so I can access the track you want played, where it will (eventually) get played and credited in the description of a future unboxing video.

Note: It goes without saying that there's no money involved in any of this, so if you're not happy with having your track played for free, and by helping me mix up my videos with a sweet track from Sput's talented userbase, don't send it over. This is just an idea I had which I thought might bring some light on to the music you guys make. In sending over any of your music, you are giving Sputnikmusic full permission to use said track for free.