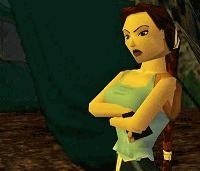 Staff
Reviews 278
Soundoffs 16
News Articles 28
Band Edits + Tags 26
Album Edits 125
Album Ratings 2251
Objectivity 82%
Last Active 02-26-20 6:39 am
Joined 10-07-12
Forum Posts
269
Review Comments 16,108
24: TV Show ranked.

So, I recently had an operation which left me bedridden for a few weeks. In that time, I decided to revisit the TV show 24, to see how well it had held up. I hadn't seen any of it since ending in 2010 and I have to admit, bar suspending my disbelief in a lot of places, it's still a thoroughly engaging and entertaining show. I thought I'd compile a list which rates every season. Note: I haven't included the godawful 24: Legacy or the equally awful 2013 mini-series that came out, as I feel the show ended with season 8.
1
Kiefer Sutherland


Reckless and Me



Season 1: 7.5/10

An engaging first season with a much more focused emphasis on the real-time element the show was running with. The tense and thrilling compromised CTU storyline is great, and it ends with a satisfying resolve and a pretty bleak conclusion that stood out from standard TV shows at the time. With that said, Terry and Kim Bauer's story arcs wrap up halfway through the season, so what you're left with is a lot of padding to fill out the episodes, which in turn bogs down the meat of the show. Solid start, but I'd advise skipping Terry's storyline after her obvious conclusion to make the season flow better.
2
Kiefer Sutherland


Reckless and Me



Season 2: 8.5/10

Ramping up the pace with season 2, there's more twists and turns that surpass a lot of the main problems with the first season. I find Kim Bauer to be the worst written character out of the entire show, and it's never shown more evidently than in this season. Do yourself a favour, skip all of her damsel in distress scenes, you won't miss any relevant information, and you'll enjoy the season immeasurably more for it. Jack Bauer really comes into his strides with this one, and the nuclear threat story elevates the tension.
3
Kiefer Sutherland


Reckless and Me



Season 3: 9/10

I remember back in the day I wasn't all that fond of this one, but it actually turns out to be the show at its creative peak. The season centres around a deadly virus and Jack coping with drug addiction from being undercover. Season 3 is possibly the darkest and most brutal of all of the seasons and it doesn't give you a minute to process a lot of the events before moving onto something else. It also has a plot twist halfway through that I really enjoyed and completely forgot about watching it again. Also, unlike seasons 1 and 2, there isn't any filler storylines; this one is packed with good, solid writing and stands up as my favourite season as a result.
4
Kiefer Sutherland


Reckless and Me



Season 4: 7/10

Easily the worst season out of them all, simply because it treads old ground to the point of being a crutch. Another nuclear threat cumbered by dull, one-dimensional villains. It's not a bad season but it certainly drags its heels more often than not by the mid-section of the season.
5
Kiefer Sutherland


Reckless and Me



Season 5: 8.5/10

This used to be my favourite season, and for good reason. At this point the writers knew they had to shake things up a little bit, opening up with an explosive hour that shakes the hornet's nest and wipes out half of the cast. There's a minor lull in the second quarter of the season, but overall this is the show running on the right tracks again. The ending is also probably one of the show's best.
6
Kiefer Sutherland


Reckless and Me



Season 6: 8.5/10

At the time, Day 6 was considered by many to be the worst season. Going back to it now, it's hard to see why. The Chinese government storyline is still fantastic, the inclusion of Bauer's family adds new depth, and there is a number of really good shock-moments that give justice to the show's reputation. Sure, it contains a minor sag a lot of the other seasons have, but I still enjoyed this as much as 24's best seasons.
7
Kiefer Sutherland


Reckless and Me



Season 7: 8/10

Moving location to Washington, DC instead of the show's main stay L.A location, Day 7 attempts to completely shake things up by introducing Jack to an all-new line-up of characters and settings. The move is largely a success and breaths new life into the fairly stagnant beats everyone was becoming accustomed to.
8
Kiefer Sutherland


Reckless and Me



Season 8: 7.5

Day 8 remains exactly how I remember it being: painfully dull and formulaic during its first 12 episodes, but then completely redeems itself thereafter with some of the most exciting action and drama the show has ever produced. Renee Walker is a fantastic character in both seasons 7 and 8, but she effectively saves the first half from its own predictably obvious writing; where Kiefer takes hold of the rest of the season with his man with nothing to lose approach to the character. The last few minutes are a cop out, but overall, it's a decent end to a very consistent series.
9
Kiefer Sutherland


Reckless and Me



Overall: 8.5/10

Watching it back to back, I really appreciate Jack Bauer's development as a character. When it first came out I always thought Jack went a little one-trick, but looking at it all now, his actions make perfect sense. It's unbelievable and dumb in places, but like a lot of the seminal TV shows of yore, it still shows its unique qualities 10 years after finishing.