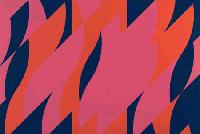 User
Reviews 23
Approval 80%
Soundoffs 55
News Articles 3
Band Edits + Tags 744
Album Edits 1,358
Album Ratings 948
Objectivity 89%
Last Active 01-19-14 4:54 pm
Joined 08-17-12
Forum Posts
116
Review Comments 4,865
Rec' Me Anathema Please :]

Hello guys! I've been listening to a lot of Anathema lately and I'm really in love with what I'm hearing. So far I have only heard three of their studio efforts and they are amazing. I don't know which one I should listen next so please help :[. Another thing I would appreciate (besides your rec's) is do not use my list as a reference point. I love doom metal as much as I appreciate progressive rock and atmospheric sonicscapes so I'm not biased towards any of Anathema's "ERAS". Thanks :]
1
Anathema


Falling Deeper



This album got me into Anathema :]. Here's my opinion:
The sound progression that Anathema has reached throughout their entire career is astonishing. From their doom-era; Anathema were always a band that sought an elegant shade of darkness, a darker shade of white - Grey. Alternative 4 leaned heavily towards delicate experimentation; Judgement faced existentialist questions and twisted the sounds from ALT.4 into melodious heart-breakers that juxtaposed elements from their past and present. [Then] Anathema gave birth to several experimental rock albums that took inspiration from the likes of Pink Floyd, The Doors, Rush (among others) and amalgamated these influences with ambience, melancholy & forward thinking songwriting. Falling Deeper is not only great gateway into Anathema's past and present, it is the climax of Anathema's doom-focused past. (By that I don't mean this is their best doom effort - I mean that it seems to be the conclusion of their doom-career since Weather Systems was a very uplifting album) This is one of the best compilations I have ever heard and a beautiful tribute to Anathema's old days.
2
Anathema


Judgement





One of the best doom-focused records. The emotion on this record is simply overwhelming. The amount of energy the singer puts into his vocals makes every word he says sound convincing and true. It almost makes you believe that the end is coming - that the end is near. I love this album. Both the instrumentation and lyrics are top-notch. This is also a brilliant progression from ALT.4 (from what' I've heard) and improves some of it's characteristics. The main difference here is the doom motif that floods the whole record with (even more) sorrow and grief.

3
Anathema


Weather Systems



I don't really loved this record but it was definitely interesting. Like Darknoctus said:
"This isn't entirely bad, and it's incredibly enjoyable a good portion of the time, but it just isn't the Anathema that many have fallen in love with, nor is it what Anathema are truly fantastic at."