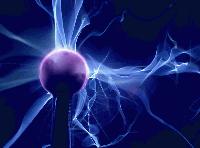 User
Reviews 33
Approval 93%
Soundoffs 23
News Articles 7
Band Edits + Tags 93
Album Edits 11
Album Ratings 723
Objectivity 92%
Last Active 04-16-14 2:28 pm
Joined 07-31-12
Forum Posts
88
Review Comments 4,532
Neo Gets His Spaz On

What possesses people to class rockstars as heroes? Have they gone into a building to save a screaming infant, have they cured a disease, have they gone to a decrepit lower economic country and helped those suffering? HAVE THEY EVEN GONE OUT AND HELPED THE HOMELESS PEOPLE IN THEIR OWN STUPID CITY? No, most of the time all they do is go and get drunk, play whiny shitty repetitive music (There are exceptions to the rule) and exploit their preteen fan-base into thinking they are different and outcasts which exacerbates their life making them more of a loner, less likely to fit in, less likely to HAVE this life that everyone is entitled to. Just because you don't agree with what most of the kids in your class listen to, believe or just because they think they're top shit, doesn't mean you should alienate yourself and become a Bridesmaid, Knucklehead, Deathbat, whatever the fuck your stupid fandom is called.
1
Of Mice & Men


Of Mice & Men



You cannot justify the harming of a human being no matter what. If you feel the need to ultimately hurt
someone, don't do it by reacting or rising to some idiot paying you or an important person out. You
should walk away and get your frustration out in some other way. Shoot up on smack, kill a tree, do
backflips on a motorbike, whatever.
2
Of Mice & Men


The Flood



Just because the person makes music that your 13 year old brain relates to easily and pretends to five
the slightest bit of a damn about you, does NOT MAKE THEM A HERO. THEY did not pull you out of your
depression, YOU did, but you can't see how strong YOU are as a fucking person. So if you feel the need
to give some random, coincidentally famous person, you are deluding yourself with how strong you really
are.