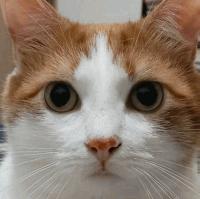 User
Reviews 14
Approval 90%
Soundoffs 31
News Articles 3
Band Edits + Tags 165
Album Edits 145
Album Ratings 1353
Objectivity 86%
Last Active 11-05-17 6:54 pm
Joined 06-02-12
Forum Posts
78
Review Comments 7,491
Project Zomboid Guys!

OK so I've made this list before, but few people hardly knew the game. Anyway i bring some talk about it again. The game is now in an advanced stage of development and is very worth of your time. For those unaware, Project Zomboid is an Indie-developed Zombie Survival RPG with all those great features we've only dreamed of until now. It's still being polished, and lacks any NPCs as of now, but those will be implemented in the near- mid term future. As it is, it's one hell of a survival game! Your goal is to beat hunger, depression, fear, loneliness and generally, survive. You can keep up with them and buy it (5 bucks) through here: http://projectzomboid.com/ It's still not the experience i'm expecting to have when the NPCs are added, but it damn well OWNS any other Zombie open world survival game. Also, you can now play it in split screen which is fucking mental (still some known issues on that mode though). They're also planning on starting the multiplayer mode development after the major stuff in the game is complete. List is stuff I've been digging lately.
1
Converge


You Fail Me



Such raw, pure emotion. This is my favorite Converge release as of now, still
haven't heard Axe To Fall and No Heroes.
2
The Dillinger Escape Plan


Calculating Infinity





Mathy goodness.

3
skycamefalling


10.21



Just going through it for the first time. It's decent, but that "posty", minimalist
mood is kinda ruining it for me. Might be a grower!
4
Converge


When Forever Comes Crashing





Awesome album. My 2nd Converge favorite.

5
Cattle Decapitation


Monolith Of Inhumanity



This is incredibly good. Powerful atmosphere, relentless BDM with just the right
amount of everything.
6
Scarlet


This Was Always Meant To Fall Apart



Recently bumped Cult Classic up to a 4, but this is probably still their most dynamic
release. Love this album, love this band. Thanks you andcas
7
The Dillinger Escape Plan


Miss Machine



Was put off at first by all that "Mike Patton experimental stuff", but starting to
really get into this now and wow, Unretrofied's gotta be the most beautiful song
ever made by any Mathcore band.