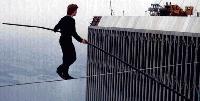 User
Reviews 36
Approval 90%
Soundoffs 210
Album Ratings 572
Objectivity 81%
Last Active 09-15-13 7:28 pm
Joined 04-28-12
Forum Posts
11
Review Comments 2,016
Some Of The Best Prog Rock Albums: The 2nd Attempt

About a year ago, I created a list for some of the best prog rock albums. Let's see if I can top that over a year later...
30
Premiata Forneria Marconi


Per un Amico





Italy has had some brilliant prog rock scenes hidden from the world's eye. However, that has been slowly changing, and the root behind this uncovering was Premiata Forneria Marconi. Their reputation would rise throughout the world when they released their own great work, Per un Amico, an album that would bring an important focus to the Italian heritage, virtuosity at a peak, and a cascading of vocals all over. It just makes this list.

29
Van der Graaf Generator


Godbluff





As far as prog rock goes, Van der Graaf Generator is a rock outfit that isn't afraid to cross the line and go beyond. The proof behind that lies in Pawn Hearts. However, it would'nt be until Godbluff that VdGG shows spirit and reaches a new end of the prog rock spectrum. This, by far, has to be the most prophetic, eerie, darkest work that the band has ever created.

28
Camel


The Snow Goose





As far as symphonic rock goes, The Snow Goose offers it all. A new, original concept. The heart of melodic prog, a fast paced plot, and short instrumental segments that keep on excited the listener from start to finish. Far as prog rock is concerned, this album is essential Camel material, symphonic rock material, but for the most part, prog rock itself.

27
Rush


2112





Rush had a massive failure to make up for from Caress of Steel, which in all aspects was dull, cheesy, and disillusioned. About a year later in 1976, Rush would do that and more in an album that took two very different perspectives. That album was 2112, whose self titled song was brilliant in all ways possible. It was a concept epic about a society that outlawed music, until a single person discovered the guitar. It sparked a revolution that would overthrow the Priests of Syrinx and topple the temples. This was one of Rush's greatest songs ever made to this day. 2112 also meant the delivery of fun rock songs, shorter and more accessible to the general public. It had to be the best of worlds that makes this album a contender for one of the best.

26
Pink Floyd


The Dark Side of the Moon





I suppose for a general outlook, Dark Side of the Moon should be number one. However, this is from a prog rock perspective, and the likes of Animals and Wish You Were Here deserve the best of the prog universe. Nevertheless, this album is still impressive, creating a very powerful concept, sprinkling prog rock influences throughout the album, and a strong mind base created by the likes of David Gilmour, Roger Waters, Richard Wright, and Nick Mason. This is a strong prog rock contender, but on a weaker end of the scale.

25
Jethro Tull


Aqualung





Jethro Tull is one of those bands that refused to be a part of the prog rock act. However, unbeknownst to their own minds, that had been creating a album that would be essentially warp folk, jazz, classical, and prog around a single profound concept. That album is Aqualung, considered to be one of Jethro Tull's best albums right next to the likes of Thick As a Brick. Another lofty contender for the record.

24
Yes


Relayer





Yes was pretty much left in a bind after releasing their most controversial work to date, Tales From Topographic Oceans. They lost Rick Wakeman, had a short lived success, and had their hands tied up when deciding how to create their next album. The follow up, Relayer, would a very strong return to form. It contained another Yes masterpiece, The Gates of Delihrium, the upbeat Yes rock song, Sound Chaser, and absolute prog rock anthem, To Be Over. Because of the strong return, this album still remains largely successful in the revival of prog rock and the spirit of the times. Another easy contender.

23
Genesis


Foxtrot





Genesis was beginning to discover the meaning of prog rock in Nursery Cryme, whose songs like The Musical Box and Fountain of Salmacis would become credible prog acts. However, Genesis would reach the beginning of their might and greatness in an album by the name of Foxtrot. The album had it all. The static ballad of Watcher of the Skies creates a rock song by anyone's standard, the complexity of Get em Out By Friday, and the supreme masterpiece of the Genesis collection, Supper's Ready, would become great examples of what Genesis would come to in the early 1970s.

22
Renaissance


Turn of the Cards





Renaissance was a progressive rock band that was familiar with success. They risen as a folk rock act that would push boundaries within the limit. Finally, the group would, in due time, go beyond the comfort zone and create a marvelous prog rock album, Turn of the Cards. This album would range from the most emotionally beautiful vocals made, a instrumental break off into tranquility, and a short circuit for dark concepts. Easily a contender for this year's list.

21
Strawbs


Hero and Heroine





Alongside Horslip in the folk rock movement, was Strawbs, a prog folk group whose prowess of virtuosity and melodical tides made them a powerful cult act of the age. Hero and Heroine is no exception. This album, becomes the darkest take in the Strawbs discography, ranging from the ten minute prog folk masterpiece, Autumn, and a variety of other shorter songs that took on the progressive perspective. As predicted, this album was both influential and very important.

20
King Crimson


Larks' Tongues in Aspic





What Traffic did for both jazz fusion and prog rock was important. But what King Crimson did for both the genres was unimaginable. The group in its second form, would bring flavor and fortune to jazz fusion in an experimental outfit album, Larks Tongues in Aspic. And it is a definative King Crimson album. The self titled instrumental exercises jazz and prog rock at its most heaviest and finest form. Exiles and Easy Money are traditional takes on the original lineup from 1969. The Talking Drum is a super-improv work of distortion and art. To conclude, this album is what King Crimson needed to win back its fanbase, success, and a contender for one of the best.

19
Emerson, Lake and Palmer


Brain Salad Surgery





This is often considered the apex of ELP's career, but in reality, it is an incredible 30 minute epic about the fight between human and computers, and some content filler. Some of the filler such as Jeruselem and Still You Turn Me On is still gifted with emotion glory, and credibility, where other filler is just beyond prententious, like Benny the Bouncer. Toccata is also the ultimate distortion piece of the ELP catalog, that juxatopes classical and rock together. Still, Karn Evil 9 remains a signature of ELP and one of the most important works they've written, alongside the likes of Tarkus. I consider it to be one of the last excellent albums they've made, and a credible contender.

18
Rush


Hemispheres





When looking at Rush from a progressive aspect, there are two albums that immediately get attention. A Farewell to Kings, and Hemispheres. Considered to be a weaker one of the two, Hemispheres is still a stunningly strong prog rock album that focuses more on a postmodern scene and a rougher atmosphere. From the sequel to Cygnus X-II, arrives Hemispheres, a story of balance between emotions and logic, to the story of The Tree, to the scaling, twisting, storming instrumental that almost hits ten minutes, La Villa Strangiato, this album is a close follow-up to A Farewell to Kings and picks up the pieces where it all started.

17
Procol Harum


Shine on Brightly





Procol Harum, alongside King Crimson, in reality, really pioneered the genre prog rock. The first sign of it was the famous hit single A Whiter Shade of Pale. What could they possibly do next that would outdo their self titled debut? The answer was what Gary Brooker considered to have been the "O Magnum Harum" he had created. This creation was Shine on Brightly, an album that was composed of fun, short pychedelic pop singles, and a 19 minute masterpiece called In Held 'Twas in I, which would become the precursor to even longer prog rock masterpieces. And once again, Procol Harum pioneered and advanced the prog rock age closer to its prime as a result, which is very important.

16
Genesis


The Lamb Lies Down on Broadway





And just when Genesis was at their best in Selling England by the Pound, it was thought their next album would be not as impressive. That, in fact, is an understatement. Because, in 1974, Peter Gabriel and the moonlit knights of Genesis would call out for more greatness in a sprawling concept double album, The Lamb Lies Down on Broadway. This album follows the tale of Rael, a Cuban teenager who sets out on an unlikely journey to get to his apparent brother, John. The album twists through different textures, themes, and passages that all either show influence from Foxtrot, Selling England, or a pleasant postmodern signature to a bright future. Not to mention the story and conflicts that Rael go through are perfectly transcribed into the music act itself. It is worthy of the title of one of the best prog double albums and of prog itself.

15
Horslips


The Book of Invasions: A Celtic Symphony





Horslip has often creates credible folk albums that speak well throughout the world. But, above all, The Book of Invasions is a proclamation of pride for the country of Ireland and its great heritage. Starting with the awakening of the trumpet, the album kicks straight into an uplifting concept album that makes listening to folk fun once again and proggy. Ranging from plucking sounds of a guitar to the pelting satire of the vocals, this is a progressive folk album that deserves accolade.

14
Pink Floyd


Animals





Pink Floyd has always been a heavily arbitrary band with their concepts and themes. So, when the year 1977 roled around, it was both a surprise and yet expected that the group would come out with Animals, an album that was filled with surprises, a concept about the political structures of society, and a very different design in comparison to that of Wish You Were Here. However, the accoustic tone, the extended themes of three different classes/animals, and a need for creating emotion within in it all still makes this album a power prog rock album to this very day.

13
Yes


Fragile





The Yes Album was modestly successful in 1970 when it was released. In fact, Yes had been a modest group from start until then. Then 1971 came. That was when Yes made a breakthrough. One that would involve taking to new heights with newly aquired Rick Wakeman, elevated songwriting, technical proficiency, and the desire to create something more. That album was Fragile. It took variety, rock, and concepts and surged them to a new level. And it can be heard throught the trippy basslines of Chris Squire, the accoustic styling of Steve Howe, and the emotional vocals of Jon Anderson. This is why Yes took a turn for the better.

12
King Crimson


Red





Prog rock was already a damsel in distress by the time the year 1974 arrived. Unfortunately, so was King Crimson. The group had been in deep trouble ever since David Cross left the group shortly after Starless and Bible Black. But was it truly over without something being said? NOPE. King Crimson would answer one of the last true calls of the prog rock world with one of their seminal works: Red. It was the heaviest album to date at the time it was made, which was...shocking. But the shock value had created an unimaginable value in it. Works such as Fallen Angel, Starless, and One More Red Nightmare are like answers to the likes of 21st Century Schizoid Man, The Court of the Crimson King, Starless and Bible Black, and I Talk to the Wind. And this is truly what King Crimson is about.

11
Traffic


John Barleycorn Must Die





In a world that needed the best of jazz fusion, Traffic gave prog rock the basis of it. And it all started with John Barleycorn Must Die, something that truly incorporates the genre so well. This album was already special enough because it was one of the first to fuse jazz and progressive rock together (Glad shows that), it also fused well with folk music (John Barleycorn is proof of that), and the instrumental virtuosity in this album is absolutely creative, to say the least. All in all, the prog rock incorporation to a huge variety of genres makes John Barleycorn Must Die an superb contender.

10
The Moody Blues


Days of Future Passed





I suppose for early progressive rock, The Moody Blues were often tip of the barrel. However, an album, such as Days of Future Passed is an exception. This album is one of the most beautiful pre-prog rock works that goes into the concept of a life of an English man. The collaboration with the famous London Symphony Orchestra is absolutely smart, and creates a wonderful symphonic presence throughout the album to accompany the prog rock overtones. And songs such as Nights in White Satin end up becoming famous and get featured on classic rock radios. But that's hardly the point. The point is simple: Days of Future Passed is one of the best progressive efforts that does exist before the likes of King Crimson.

9
Emerson, Lake and Palmer


Trilogy





ELP. I suppose when we all hear this word, we think: holy pretentiousness. Well, Emerson Lake and Palmer come to prove us wrong and blow our minds in a brilliant work, Trilogy. This is about as good as ELP material gets. WHY? Because, Trilogy has the best of both worlds IN CONTROL. That means all of the songs on this album are hardly anything of pretentious, over the top, or indulgent, for that matter. Songs such as From the Beginning, The Endless Enigma, and Fugue beautifully display the prog rock genre the most. And the best part: NO FILLER. All the reason for this to be one of the best.

8
Caravan


In the Land of Grey and Pink





Melodic prog rock was rising in popularity in the early 1970s when Caravan brought it further to life in an album called In the Land of Grey and Pink. Unlike many albums of its time, this album carried a superb variety with it. Silly stories, serious epics, this album had it all. In the Land of Grey and Pink also had a brilliant structure and a concept that went Nine Feet Underground. All in all, this album stands as the best by Caravan and truly represents the prog rock genre.

7
Jethro Tull


Thick as a Brick





Jethro Tull had not really been attempting to represent the prog rock sound of the 1970s. However, their 5th album, Aqualung, was unusually profound and inadvertantly conceived for the genre itself. So, Ian Anderson and the J-Tull had a crazy idea. Let's create the mother of all concept albums. And so, Thick as a Brick would become their signature creation. Originally a parody, this album would in time end up being coined as one of the best prog rock albums of all time, simply because of a few characteristics: the concept, the absolute complexity and labyrinth behind the album, and just simply because it's split into two very long 25 minute segments. What else can be said?

6
Camel


Moonmadness





I suppose for a group like Camel, they had been plentiful and successful in works such as Mirage and The Snow Goose. That, however, wasn't enough for them. They wanted to go beyond and further establish a presence, one that could alter even their own course. The result was Moonmadness, an album that builds on beauty, complexity, and outstanding melodies that can extend beyond the music itself. Yes, the lyrics are just as beautiful as well. And they hurdled The Snow Goose and matched the likes of Mirage. In other words, this a seminal Camel album.

5
Rush


A Farewell to Kings





It was going to be difficult to beat the likes of 2112, an album that had a killer epic tale, and yet enjoyable commercial songs. Yet, only a year later, Rush would once again outdo themselves in the great progressive rock journey through castles, cities, and space in their next album, A Farewell to Kings. This album expands on concepts, commerciality, and uplifts seculant 10 minute songs, such as Xanadu and Cygnus X-II, whose concepts are just as savory. And the complexity, power, and limits of the power of each of the band members only increases, which means only one thing: they exceeded many people's expectations. They sure exceeded mine by miles.

4
Genesis


Selling England by the Pound





In 1972, Genesis proved that they could rock in Foxtrot. At the same in songs such as Supper's Ready and Fountain of Salmacis from Nursery Cryme, they also held the power of progressive rock in their hands. They group could only improve. And so, a year later in 1973, Genesis would release Selling England by the Pound, one of the most powerful prog rock albums of the decade and a massive tribute to the United Kingdom. With wonderful quirks and phrases throught the album, standout performances by Peter Gabriel, Steve Hackett, Phil Collins, and Tony Banks, and incredible songs such as Dancing With the Moonlit Knight, Firth of Fifth, and The Cinema Show, this album has only increased in accolade and spirit.

3
Pink Floyd


Wish You Were Here





On a normal parameter, Dark Side of the Moon would be the best Pink Floyd. However, from a progressive viewpoint, Wish You Were Here is the ultimate culmination of Pink Floyd's tribute to their founder, Syd Barrett. The album speaks in ways that few prog albums have been able to do so. Shine On You Crazy Diamond is one of the brilliant prog epics that creates a suiting homage to Barrett, and yet there are still accessible, shorter songs that sound just as incredible, such as Welcome to the Machine and Wish You Were Here. All the reason this album deserves a spot as one of the best.

2
Yes


Close to the Edge





Yes had been climbing uphill in terms of prog values, songwriting, creativity, and originality and had made a breakthrough when Fragile was released. But Jon Anderson's quest and vision of a deeper, more meaningful journey would take the group beyond the possible and into the realms of great prog rock. The album that would signify this was Close to the Edge, an album that spirals and snakes through three absolute masterpieces that showcase the incredible lyrics and instrumental structure of the group. No doubt, would this go in history as one of the greatest prog rock albums out there.

1
King Crimson


In the Court of the Crimson King





There had to have been a time when the picture of the face of King Crimson was seen. The pioneers of prog rock unleash the beast of progressive rock within their perfect debut album, In the Court of the Crimson King. From the distortion and complexity of 21st Century Schizoid Man to the deep in space and time Moonchild, this album offers everything that prog rock needed, including dark and prophetic concepts, brilliantly crafted lyrics by Peter Sinfield, and the perfect power of Robert Fripp's guitar playing alongside Michael Giles's ridiculous drumming. All that it needs to be at No. One.