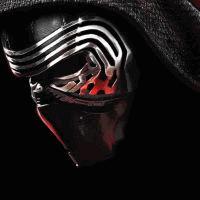 User
Soundoffs 2
News Articles 8
Band Edits + Tags 1
Album Edits 1
Album Ratings 686
Objectivity 62%
Last Active 05-09-16 5:35 pm
Joined 04-26-12
Forum Posts
0
Review Comments 1,824
Modern Metalcore Battle (think rise records except actually decent)

most of the bands in this genre are hated because of their lack of creativity and boringness (Asking Alexandria Attack Attack are the main culprits), but these bands have risen above gained a moderate amount of respect. Which one do u guys think is the best of this style of metalcore? if u want to waste ur time and put "they all suck" then thats fine too I guess. Also, when i say modern metalcore, i mean the bands in the style that would be signed to rise records, so if u hate every single band that plays that style then u wont like anything on this list.
1
Of Mice & Men


The Flood





These guys really improved with this release, especially with their clean vocals. the guitar work is subpar, but they still somehow managed to make this album sound really good.

2
The Word Alive


Deceiver





This band has a ton of unrealized potential. They definately have some creativity and good guitar work, but they need to fix their clean vocals desparately because they are extremely subpar.

3
Motionless in White


Creatures





The screams that Chris belts out on this album are among the best in metalcore. The keys also add an interesting vibe to the music. Although their guitars and drums are nothing special, and their breakdowns range from boring to laughable at times, they still managed to make this album very solid. I enjoy how they actually stand for something, unlike most of thebands in the genre.

4
Memphis May Fire


The Hollow





A very solid band, Memphis May Fire has put out two very good albums, but this one is their best.

5
The Devil Wears Prada


Dead Throne





Ah the infamous TDWP. Until Zombie was released, these guys got zero respect and tons of hate, and for good reason: they sucked. But with Zombie and Dead Throne they showed the world that they had the ability to make interesting, sophisticated, thought provoking, extremely fun metalcore. Some dont see the improvement, but I personally dont see how anyone can deny how far this band has come.