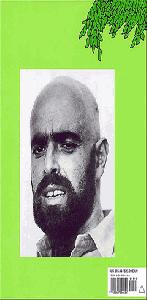 User
Reviews 47
Approval 89%
Soundoffs 94
News Articles 7
Band Edits + Tags 29
Album Edits 21
Album Ratings 949
Objectivity 76%
Last Active 12-02-14 6:15 pm
Joined 04-15-12
Forum Posts
35
Review Comments 12,715
10,000 Comments

It took about 2 years but I reached 10k comments. I don't know whether to be proud or ashamed. I've been thinking about some of the experiences I've had on here and I was wondering what your guys' favorite experience on this site has been or just what you remember most. It was a pretty easy choice for me but a lot of you guys have been here a while.
1
Manic Street Preachers


The Holy Bible



The thread for this album in early 2013 was nothing short of amazing. It helped me
make my two best friends on the site, demi and Chortles, and this album is just
absolutely incredible and I loved discussing it with people. Occasionally we got off
into weird tangents and ganged up like a mob on people who straggled into the
thread who hadn't heard the album (Meat was a prime example of this) but every
second I spent in this thread was time well spent and I remember it really vividly.
2
Miles Davis


Kind Of Blue





This album is good.