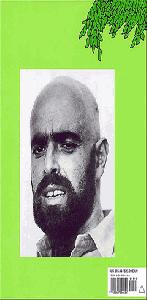 User
Reviews 47
Approval 89%
Soundoffs 94
News Articles 7
Band Edits + Tags 29
Album Edits 21
Album Ratings 948
Objectivity 76%
Last Active 12-02-14 6:15 pm
Joined 04-15-12
Forum Posts
35
Review Comments 12,716
Outkast

I know I make a list like this about a different band every month or so but holy crap this is exactly what I've always been looking for in hip hop
1
OutKast


ATLiens



This one's my favorite. Not a single song that rubs me the wrong way and the
production is flawless.
2
OutKast


Aquemini



The first half is perfect but they make some really odd decisions on the second half
of the album.
3
OutKast


Stankonia



How they went from barely any skits to 7 on one album is beyond me. Great songs
like "Ms. Jackson", "Gasoline Dreams", "B.O.B.", "Spaghetti Junction", "Humble
Mumble" and "Xplosion" but there's some filler, especially after Humble Mumble.