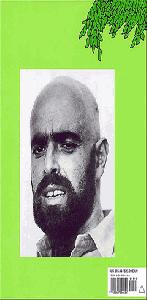 User
Reviews 47
Approval 89%
Soundoffs 94
News Articles 7
Band Edits + Tags 29
Album Edits 21
Album Ratings 949
Objectivity 76%
Last Active 12-02-14 6:15 pm
Joined 04-15-12
Forum Posts
35
Review Comments 12,715
Cdonald's Theorem

Take a look at this equation. It's known as cDonald's Theorem.
1
The National


Alligator



If we plot its graph, we arrive that this unusual shape, a uniformly curved line that
somehow joins up with itself, that science has yet to find a name for. If you can think
of a name for it, the Royal Mathematics Society would like to hear from you.
2
The National


Boxer



Jean is shorter than Brutus, but taller than Imhotep. Imhotep is taller than Jean but
shorter than Lord Scotland. Lord Scotland is twice the height of Jean and Brutus
combined, but only 1/10 of the height of Millsy. Millsy is at a constant height of x-y. If
Jean stands exactly 1 nautical mile away from Lord Scotland, how tall is Imhotep?