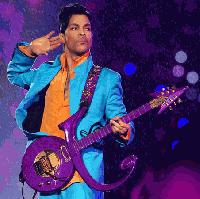 User
Reviews 25
Approval 43%
Soundoffs 18
Album Ratings 3804
Objectivity 56%
Last Active 06-03-16 7:51 am
Joined 03-18-12
Forum Posts
15
Review Comments 3,455
Definitely Maybe Vs (what's The Story) Morning Glory?

They are both classics ''imo''. Oasis is a band.. i hate to love, however, they put out such timeless songs, even though they are one of the most controversial bands of all time, especially for Noel and Liam's hilarious rants and constant feuding.
1
Oasis


Definitely Maybe





Definitely Maybe is a define classic, cause of it's elements and portrayal of the aggression, that they put in the music, it's raw, pure and dynamic. It's just a record that talks about all the good stuff, just being a rock 'n' roll star, living the life. It's filled with catchy hooks, memorable instrumentation and incredible songwriting.

2
Oasis


(What's The Story) Morning Glory?





(What's The Story) Morning Glory?- Is Oasis's most successful album, nonetheless, it's still fantastic.. It's edgy, amusing and creative. It also contains such phenomenal tracks like Don't Look Back In Anger, Cast No Shadow, Wonderwall and Champagne Supernova. It's emotional, energetic and compelling.