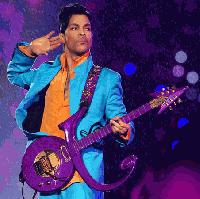 User
Reviews 25
Approval 43%
Soundoffs 18
Album Ratings 3805
Objectivity 56%
Last Active 06-03-16 7:51 am
Joined 03-18-12
Forum Posts
15
Review Comments 3,456
My Top 5 Genres Of Music!

I listen to most kind of music but here are the 5 genres that impacted me the most as a music fan.
1
Punk Rock

Punk Rock is incredible because has great musicianship,catchy hooks,and it such a raw form of energy to it. There are so many amazing punk rock bands like Ramones, MC5,Sex Pistols,Buzzcocks,The Clash,Patti Smith,Nofx and many more. Punk is so dang good i love how it's so enjoyable and memorable. Punk Rock is very meaningful. So punk rock is my favorite music genre of all time!
2
Pop Punk

Pop Punk is such a guilty pleasure of mine because it's so dang catchy and enjoyable. A lot of my favorite bands are pop punk like My Chemical Romance,Green Day,Panic At The Disco,Paramore,Yellowcard and many more. The genre is really fun to listen too. The lyrics are wonderful and the musicianship is great. I will always be a fan.
3
Progressive Rock

I love Progressive Rock because there are so many kickass bands like Rush,Yes,King Crimson,Genesis. It has flawless solos,drumming,high powering vocals,fantastic bass and mindblowing keyboards.
4
Jazz

Not everyone likes jazz and i understand that. But i love jazz,why? Jazz has such a nice groove to it. I love the sounds of trumpets,trombones,saxophones. Jazz overall rules!
5
Post Rock

A beatiful genre with fantastic musicianship. It has such great depth to it and the atmosphere is unbelievable. Post Rock is fantastic.