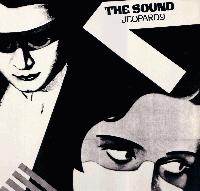 User
Album Ratings 115
Objectivity 61%
Last Active 02-26-12 6:27 pm
Joined 02-26-12
Forum Posts
0
Review Comments 69
Outsider Music

Aw yes, outsider music, dare to be weird and non commercial in almost every sense and still make a big enough splash to be uncovered years later and appreciated for it's greatness, i guess this is a list of my favorite outsider albums and a place for people to talk about bands that are out of the ordinary.
1
Osamu Kitajima


Benzaiten





Sadly this isn't on sputnik, released in 1974, Osamu Kitajima mixed traditional Japanese folk music with electronic music, somehow reminds me of Boards of Canada, as well as other IDM groups, very cool and worth checking out.

2
Captain Beefheart


Trout Mask Replica





What can I say about tmr that hasn't already been said a million times, this is a great album, check it out as soon as possible.

3
Dome


Dome





Formed from a few members of monumental post-punk outfit Wire, in my opinion, the dome material was much more fascinating. I highly suggest checking this song out, for it's time very unusual, strangely catchy and very haunting http://www.youtube.com/watch?v=hZE6kMoqP4I

4
Kenneth Higney


Attic Demonstration





Take funk bass, rock guitar, sub par drumming, and i guy who couldn't sing his way out of a paper bag, somehow it works, and it's awesome.

5
Daniel Johnston


Hi, How Are You





I can't really explain the greatness of this guy, it's so simple and beautiful, one of my personal favorites. You either get it or you don't. I'm including the song monster inside of me http://www.youtube.com/watch?v=hdofYR_LKBA which was actually off the album Laurie, which if anyone can find it or has it should send it to me.