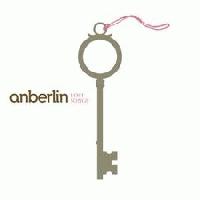 User
Reviews 2
Approval 100%
Soundoffs 8
News Articles 3
Band Edits + Tags 14
Album Edits 21
Album Ratings 657
Objectivity 58%
Last Active 07-31-17 3:13 pm
Joined 01-06-12
Forum Posts
2
Review Comments 461
Good Bands That Aren't Well Known

"Another one of these lists?" you're thinking to yourself. Yeah, another one rof these lists! There's nothing wrong in trying to spread the word about rgood bands that deserve more attention!
1
Hung


Hung



Progressive Melodic Death Metal. With a violinist. Similar to Opeth, Scar Symmetry,
In Mourning. Recommended tracks: Progeny, Evil Tsar, Left for the New Life
2
Lights Resolve


Feel You're Different



Alternative Rock. With a slightly harder edge. Similar to Jimmy Eat World, Radiohead,
Acceptance. Recommended tracks: Happens Every Day, With The Pieces, My Gemini.
3
Aerodyne Flex


Transmissions



Progressive Technical Jazz Fusion Metal. With an awesome vocalist. Similar to
Cynic, Ever Forthright, BTBAM. Recommended songs: Strange Vessels, Bloom,
Transmissions II: Lose.
4
Gatling


Beforemath



Progressive Metal. With lots of riffs. Similar to Porcupine Tree, Amorphis.
Recommended songs: Ten Forward, Vertigo, Absolute.
5
Shattered Skies


Reanimation



Progressive Metal. Djent riffing with piano and soaring vocals. Similar to Friend for a
Foe, Corelia, Opeth. Recommended songs: Beneath the Waves, Delusions, This Is What We Built.