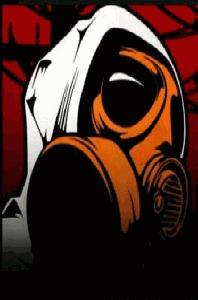 User
Album Ratings 28
Objectivity 55%
Last Active 12-23-11 4:01 pm
Joined 12-23-11
Forum Posts
0
Review Comments 7
Top Dank Dubstep Producers

d(-_-)b
1
Datsik


http://www.facebook.com/djdatsik



If you don?t know Datsik by now, you best be learning. Datsik has been taking the dubstep scene by storm, blowing up dance floors around the globe with his original style of hip-hop future-tech bangers. In 2009 alone, Datsik had over 7 number one releases on Beatport, and vinyl sales through the roof on many other sites such as Chemical Records, Red-Eye and Juno. Aside from that, he has also done remixes for some of the biggest names in the scene such as the Crystal Method, Freestylers, Bassnectar, Noisia, Diplo, the Wu-tang Clan, and Apex from the critically acclaimed Lifted Music label; not to mention countless collaborations with some of the hottest producers in the scene.
With multiple anthems under his belt, countless plays from some of the biggest DJ?s, and an endless perseverance to reach that next step, it is safe to say that Datsik has proven himself to be one of the best dubstep artists around?
2
Excision


http://www.facebook.com/Excision



The name itself presents a terrifying image- a mangled, forced extraction, quite literally ?removal by cutting?. It should come as no surprise that the sounds behind this name are just as filthy, brutal, and unforgiving as the namesake suggests. Excision shows are like no other- a virtual apocalypse of twisting and morphing sounds turn massive crowds into a frenzy, as virtual walls of bass are relentlessly impaled time and time again upon their fragile bodies and ears.
Your ears will ring and your eyes will roll into the back of your head as you are suspended in what can only be called a true sensory overload. Bass will rain down from above for hours as Excision?s skills as a DJ and producer shine like an unholy light from the underworld. The true champion of bass music, Excision hails from Kelowna, British Columbia. The founder of the ROTTUN label, a bass music conglomerate that has shaped the sound of modern Bass music, Excision has created a vast roster of allies that has only bolstered his spot as a warrior of bass music.
Armed with a library of destruction and filth, Excision has time and time again tested the limits of electronic music with vastly different sets that encompass a full range of genres. The things you see and hear during the precious time you are engaged by Excision?s sounds will eclipse your mind for a lifetime, as you are constantly enlightened by the true fervor and energy that only an Excision set can provide.
3
Downlink


http://www.facebook.com/downlink



Downlink has been punishing dancefloors all over the planet with his heavy brand of dubstep. With roots in Jungle & DnB, he is no stranger to the vile side of subsonic dance music. Growing up in a cold industrial town in British Columbia, Canada, he was first introduced to dubstep in 2007 and soon after took to production. While maintaining an appreciation for the sparse and laid-back vibes of the old school, Downlink set out to explore a more frantic, adrenaline fuelled style, influenced by everything from heavy metal to astrophysics.
His first two releases charted at #1 on several popular online music stores and soon he found his way onto Rottun Recordings which seemed a suiting place for his music. While consistently coming up with sick material time after time, he has gained DJ support from the likes of Nero, Excision, Datsik, Rusko, Dieselboy, Crookers and many more. Downlink is not one to be pigeon-holed and is constantly on a quest to evolve and refine his sound. With this in mind, one thing will always remain constant - a pure unadulterated heavy listening experience
4
Antiserum


http://www.facebook.com/Antiserum



Mike Schumer is an electronic musician who produces and performs as Antiserum. Widely known for his innovative and meticulously crafted sounds, rich euphoric beats and vast futuristic soundscapes, Antiserum?s style of West Coast bass music steeps heavily in hip hop, drum and bass, reggae, and heavy metal, often featuring cinematic vibes which balance between both dark and light environments.
His live performances deliver solid energy and loads of original and unreleased material straight from some of the most ambitious producers in the game. In 2008 he had the #8 best-selling dubstep track of the year on Beatport. In 2009 he launched his first tour in New Zealand and Australia. In 2010 he was signed to Caspa's Dub Police label and Excision's Rottun Recordings. 2011 has been a very busy year for Antiserum as he has toured the USA with Excision & Downlink on the Subsonic Tour playing 30 shows in 6 weeks. He just got back from his second Australia / New Zealand tour and is currently working on a South American tour for later this year. His most recent release on Caspa's Dub Police label [UK] dropped in April of this year and features fresh collaborations with Los Angeles all-star 12th Planet & the multifacited ill-esha. Look out for new releases on Subway & Rottun later this year and a full length LP in 2012.
5
Ajapai


http://www.facebook.com/djajapai





Ajapai is easily one of the sickest dubstep producers on the scene. Hailing from Tokyo, Japan, the music he conjures up is like no other- a constant barrage of unique noises tailored to be a pure assault of the senses right from the get go. His first dubstep release 'What do you hear?' hit #3 on the Beatport charts and put him firmly on the map as a force to be reckoned with. It wasn't long before he joined the growing stable of talent on Rottun Recordings. He also started up his own label, Ajapai Entertainment, which has numerous successes including a remix of "Incoming" ended up getting #1 on Beatports drum n bass chart. It even went on to secure a Beatport Annual award, which is testament to the fact that this man means business. Ajapai's EP's on Rottun have absolutely floored audiences all over the world and have charted amazingly well, consistently landing in the top 3 on the dubstep charts. His latest release "Before The Sun" with Excision and Downlink hit No.1 on that chart. Over the last couple of years Ajapai has toured internationally in Europe, Canada, and America. The completely and utter destruction he releases on dance floors can only be understood by witnessing his DJ sets live for yourself. With a style like no other and a commitment to quality, it is guaranteed that the only direction for Ajapai to go is straight up!!!