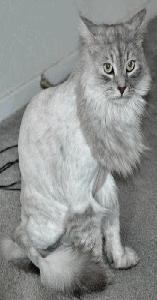 User
Soundoffs 1
Album Ratings 109
Objectivity 54%
Last Active 12-22-11 4:26 pm
Joined 12-22-11
Forum Posts
0
Review Comments 43
Opinions On Spotify?

Basically, what are you thoughts? Could be on the rate of pay per rstream, lack of older/more underground songs available, or its positives rsuch as exposure how it can link in with other revenue streams.
1
Al Di Meola


Elegant Gypsy



I've taken an extra module of Music Publishing at uni this year, its got me
thinking about the posi/neg's of Spotify. One of the most confusing things, is
the rate per stream. Its generally accepted that its 0.00085 per stream, but
due the to the lack of transparency spotify provide, reports of 0.085 and even
0.16 are going around . . .
2
Steely Dan


Aja



From a monetary point of view, thats pretty fucking terrible if we take the
generally accepted rate. There's that famous story of Gaga getting a cheque for
$160 (cant be bothered to convert to ?). Im not sure how much truth is in this,
and there are reports of higher amounts for less played artists, but thats seems
a little pointless right?
3
Lower Than Atlantis


World Record



Or is it? I mean with the advent of illegal downloading, which is unstoppable, It
might just be another good way for artists to get exposure in a tough climate?
Making money of selling physical or digital copies is now looked upon as being
below Tour/Merch as a revenue source, these can change depending on your
popularity/demographic.
4
Basement


I Wish I Could Stay Here



I've tried to provide some balanced views on this, but have probably missed alot
out. What do YOU think?
5
Crystal Fighters


Star Of Love





List is dig's.