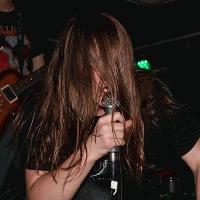 User
Reviews 1
Approval 0%
Album Ratings 5
Last Active 11-20-11 2:58 pm
Joined 11-20-11
Forum Posts
0
Review Comments 1
5 Albums That Blew Me Away Unexpectedly

I listen to a lot of albums, and most of them, while enjoyable, do not stand out as fantastic rpieces. Here's five that did.
5
Manilla Road


Atlantis Rising



I'd never even heard of Manilla Road before this album. I saw it in a top 100 of the 2000s metal albums list.
After
hearing it, I was bewildered that very few people indeed, never mind myself, had heard of this band. With a
huge
history under their belt, Manilla Road deserve a bit of press I think. "Megalodon": right now!
4
Steve Reich


Different Trains/Electric Counterpoint



Big on more classic compositional forms is not how I would describe myself. I ended up studying the third
movement of Electric Counterpoint, and upon hearing it I was entranced by the beautiful polyrhythms and
slippery smooth playing from Pat Metheny. After acquiring the full record, I began to fully appreciate the
genius
which I had beheld, "Electric Counterpoint III Fast" is a good starting place, although I really suggest you
listen
to both pieces in full, it makes all the difference.
3
The Pineapple Thief


10 Stories Down



I'd heard some good things about these guys, and they played several support slots over here in the UK
with some
larger (but not necessarily better, in my opinion) bands. I span all their albums, but when I reached 10
Stories
Down, after some less eventful albums, I found myself in a blissful state of nostalgia. The music pushed
me beyond
what I thought was possible through simple emotional climaxes using dynamics. Check out "The World I
Always
Dreamed Of", bring a woman or other suitable shoulder to cry on.
2
King's X


Faith, Hope, Love



I tend to steer clear of Christian rock music, but when I heard these guys were less about the dogma and
feeble
attempts at evangelism I got this album. Seriously impressive song writing, a range of different types of
songs. I
was amazed that they'd mastered both the 4 minute rock ballad, and the extended 9 minute progressive
hard rock
beasts I love. Try "Moanjam" out, and feel God flow through you!
1
Comus


First Utterance



I picked this up after hearing that Comus were playing with Cathedral. I was incredibly moved by the delivery
of
every barrage of trippy-folky madness. If you haven't already heard this album, listen to "Drip Drip", and see
how
brilliant this album is.