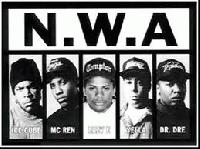 User
Reviews 13
Approval 98%
Soundoffs 6
Album Ratings 157
Objectivity 66%
Last Active 08-31-13 5:28 pm
Joined 08-08-11
Forum Posts
1
Review Comments 256
Deftones Ranked

Enjoy. Order is messed up, White Pony is #1, SNW #2, so on so forth.
6
Deftones


White Pony





It's kinda obvious that this is number 1? It's my personal favorite metal record of the 2000's. Throwing any sort of convention aside, White Pony shows Deftones expanding into sonic territories almost no one would've imagined them to, whether it be the mellow trip hop of Teenager or the creepy drum machine grind of RX Queen. The intense amount of variety in this record is what makes it so appealing, and as with many great records multiple listens reveal different layers and elements you might've missed the first time around. Chino's deranged, cryptic lyrics are especially a highlight here, and his vocals are top notch whether he's screaming his brains out in Elite or singing alongside Maynard James Keenan on my personal favorite track, Passenger. I could go on forever, but this will do.

5
Deftones


Saturday Night Wrist





A record created in the midst of intense band conflict and turmoil, Saturday Night Wrist tends to be an overlooked record. Despite the distance of the band members at the time SNW was recorded, it somehow manages to work and is one of the best in the band's catalogue. It's their most experimental outing, blending signature 'Tones aggression, and elements of melodic shoegaze. It's quite a dark record, but there are moments of beauty, especially the psychedelic swirl of Cherry Waves. There's a certain emotional stir about this record that gives it the number 2 spot.

4
Deftones


Diamond Eyes





Unlike the chaotic and all over the place nature of the self titled and Saturday Night Wrist, comeback record Diamond Eyes is a very tight, focused effort. Musically, it's the band happy to be playing music again. Diamond Eyes is a great mix of heavy and mellow moments, with both executed quite well. Rocket Skates is some of the heaviest stuff since Hexagram, while Sextape is swirling, gorgeous simplicity. Overall, what a wonderful way to come back despite the potentially crippling situation Chi's accident could've put this band in.

3
Deftones


Deftones





I was torn between giving this slot to Around to Fur, but I went with Deftones' self-titled because despite its lack of focus, its great moments are among the best in the Deftones catalogue. The bone crushing Hexagram is without a doubt one of the most brutal songs I've ever heard, while on the opposite end of the spectrum Minerva is a beautiful slice of soaring shoegaze. There are some curveballs here such as the trip hop of Lucky You and the odd piano driven Anniversary of an Uninteresting Event.

2
Deftones


Around the Fur





Don't let this record's rank fool you: Around the Fur is wonderful. In comparison to the band's other albums though, Around the Fur is simply a good record lacking some of the growth that would characterize the band's best works. It's a quantum leap over Adrenaline in focus and songwriting. In comparison to most metal records at the time, Around the Fur is far better and more interesting. It combines Chino's cryptic lyrical messages with atmospheric loud/quiet dynamics the band would begin to expand on later.

1
Deftones


Adrenaline





I give a lot of credit to Adrenaline for standing out in the nu metal/rapcore scene in the mid to late 90's, despite the record straying quite far away from your conventional Korn fare. As early as this record listeners can hear the band's great ear for atmosphere and brutal arrangements. Of course being young, the band doesn't sound as tight or as compelling as they do in future releases but Adrenaline is still a good record.