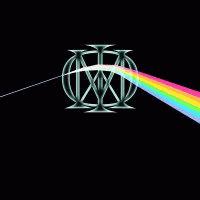 User
Reviews 1
Approval 57%
Soundoffs 2
Album Ratings 91
Objectivity 41%
Last Active 12-10-11 9:55 am
Joined 06-23-11
Forum Posts
4
Review Comments 164
Radiohead Albums Ranked

Hey guys, I'm intensely listening to Radiohead in the last three months. These four albums are my favourites that I think. They are in order.
4
Radiohead


Kid A



Idioteque is truely a special song. I also adore The National Anthem,
Kid A, How To Disappear Completely...
3
Radiohead


OK Computer



Paranoid Android is one of my favorite songs from Radiohead. No
Suprises, Lucky, Karma Police etc. are some other reasons to love this
album.
2
Radiohead


The Bends





The Bends, My Iron Lung, High and Dry, Just, Fade Out...

1
Radiohead


In Rainbows



In Rainbows is totally my favourite album from Radiohead. 15 Step,
Bodysnatchers, Weird Fishes, House of Cards, Faust Arp, Jigsaw Falling
Into Place... Actually I love all of the songs from In Rainbows.