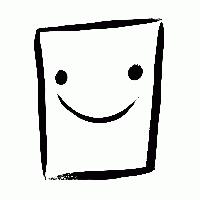 User

Reviews 3
Approval 100%

Soundoffs 146
News Articles 8
Band Edits + Tags 8
Album Edits 15

Album Ratings 551
Objectivity 61%

Last Active 07-16-22 6:04 am
Joined 05-04-11

Review Comments 6,368


5s By Bands That Aren't My Favorite Bands

Let me make this clear, I love all 3 of these bands but one of them is dead and one of them was supposedly dead until like 5 months ago or whatever. So it's kinda hard to consider them bands that are my all time favorites despite being really high up for these works alone. However, I like these 3 albums more than...most albums with 1 and 2 continuously in contention for my favorite of all time. just added 3 to the club so yeah wanted to get these all in a list together
1
There Will Be Fireworks


The Dark, Dark Bright





5'd this in I believe 2015? Not a single second is wasted here and the pacing is immaculate. The post rock influence means there are so many huge climaxes scattered throughout this thing but even the more subtle moments are some of the best on here. Some of the most impassioned singing I've ever heard.

2
PM Today


In Medias Res





Probably 5'd in 2017 but I think I knew right away hearing this at the tail end of 2016 that this was going to reach that point. That late college-early20 something angst is captured perfectly. The way they pair their energy with such beauty/emotion is something that most other rise/swancore is lacking in considerably. The closer is the only song that has broken into my top 5 in the longest time.

3
Adjy


The Idyll Opus (I-VI)





5'd it a few days ago. This is a long one but oh boy is nearly every moment (except Maps which feels like filler but it's still fine) justified. Like TDDB, this has so many huge climaxes and each one of them is nothing short of awestriking. Hopefully the 2nd part (VII-XII) is in the same realm as this. I don't think they'll let me down.