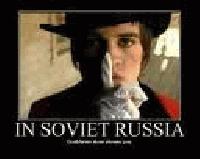 User
Reviews 4
Approval 72%
Soundoffs 6
Album Ratings 146
Objectivity 69%
Last Active 04-27-11 4:37 pm
Joined 04-27-11
Forum Posts
0
Review Comments 200
Girlfriend Surprised Me With Concert Tickets

Pretty great show, i had thought it was two days before the day it was and was working so i was bummed that i thought i couldnt go. So she took it upon herself to surprise me with tickets. List are the bands that played
4
Dad Punchers


Dad Punchers





These guys were young. The singer had no control over his voice, and they just sort of played straight through their set with no interaction with the crowd at all. They were pretty solid, though. Especially for being so young and playing with such great bands.

3
Sainthood Reps


Monoculture





I had never listened to them before but they put on a pretty good show. They were heavier and louder than I anticipated they would be for some reason.

2
Pianos Become the Teeth


The Lack Long After





The whole reason I wanted to go, and easily the best performance of the night. They ended with I'll Get By, and I had goosebumps the whole time. If you like them at all, do yourself a favor and go see them live.

1
Tigers Jaw


Tigers Jaw





It wasn't really the same with the fill-ins, and people kept stage diving and the band was getting visibly annoyed. They sounded great though.