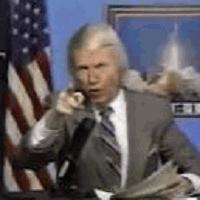 User
Reviews 6
Approval 100%
Soundoffs 2
Album Ratings 0
Last Active 11-10-12 5:41 am
Joined 04-26-11
Forum Posts
14,030
Review Comments 268
Things I Dislike About Sputnik

Alright, i've come to love this site but a lot of shit needs to change. Jeremy has made steps in rthe right direction but there are a few things that have been neglected which makes this website rcome off as amateurish to me. All complaints and grievances within the sputnik community shall rbe debated here.
1
Nick Cave and The Bad Seeds


Tender Prey



Genres - Considering the wealth and diversity of different musical styles, the
selection of genres we can lump artists into on this website is less than
adequate. I would be a happy man if I didn't have to resort to lumping
ambient and noise artists under electronica (which should be electronic, but
that's a different grievance a certain high profile user on here will back me
up on), and industrial, respectively. These overarching genres needing an
update is important, but other websites have implemented a tagging
system which is really the best way to get specific about those albums in
artist discographies that just don't fit under what they are generally known
for. I really wish this problem were looked at more deeply, as it stands this
isn't a very good site to browse for new music other than scanning the
front page for music reviews.
2
Brighter Death Now


Obsessis



Artist Pages - I feel the front page looks great, but as you dig around a
number of crippling flaws are revealed. First up is the buggy inconsistency
that is involved with artist images. So many times I have logged on to an
artist page, to see a ridiculously deformed and stretched image that is a
complete eyesore. Other times the image is blown up to about 4 times the
standard size, and makes the page look like shit. The only way to ensure a successful upload is to use a
200 x 200 .jpg, but cropping images just never
felt right. Artist descriptions are often full of spacing errors, and look
similarly bad. These pages are kinda static, too. I reckon a shoutbox on
artist pages would be kind of cool, and help promote the social aspect side
of the website whilst drawing attention to the flaws of these pages as
users keep returning to them.
3
23 Skidoo


Seven Songs



Database - The main argument against significant changes being made to
the database are that it has never been a focus on this website. Well, I
have never understood why it can't be, just enough that it isn't downright
terrible. A year or two back I made a bit of a push on the forums just so we
could organise albums into LP's, EP's, live albums, compilations etc. which
was faced with fierce opposition at times. But it pulled through, and I felt a
small victory I really do think was for the better. Unfortunately, this was
one of several problems that exist to this day. Just look at the various artist
and soundtrack pages for evidence things are organised haphazardly, and
poorly. Artists that share the same name cause problems on websites that
generally do it right, like last.fm and RYM. I think the database aspect of the
site has improved, but it could be so much better.
4
Romance


Romance



List Bugs - We shouldn't be afraid to edit lists at the sacrifice of album art
not displaying, right? Also an "artist not found" message without deleting
the list and allowing you to search and re-edit might be a nice catch when
submitting entries incorrect spelling. This is no biggie I guess, but there is a
reason RYM actually feels like a good place to post lists on and here feels
like... idk. Needs looking at in any case.