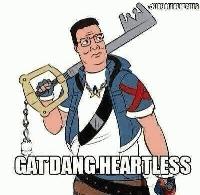 User
Reviews 5
Approval 93%
Soundoffs 52
Album Ratings 1452
Objectivity 80%
Last Active 10-04-19 7:24 pm
Joined 03-13-11
Forum Posts
29
Review Comments 3,203
My Band's Demo is Out!

Alright guys, here it is. We recorded this at home and I think it sounds pretty good considering, but obviously not professional so don't come down on the mixing too hard. I put some vague comparisons on our band page here, take them with a grain of salt as these were the three most recording-ready songs and not quite a full scope on our sound. Hope you enjoy it!
1
A Continent Named Coma


The Lachrymose Sessions - Demo





Available at acontinentnamedcoma.bandcamp.com as well as on Spotify, YouTube, Apple Music, etc.