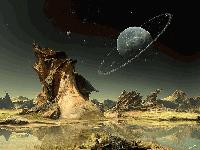 User
Reviews 12
Approval 93%
Soundoffs 28
Album Ratings 1779
Objectivity 83%
Last Active 04-18-16 2:49 am
Joined 01-02-11
Forum Posts
7
Review Comments 2,176
Albums That Age Well

These are some albums that I think have done an excellent job of withstanding or will withstand the test of time. No particular order. What are some albums that you believe have aged particularly well? What do you think makes an album "timeless"? What are some albums that you think are going to be hailed as "classics" (not necessarily by the general populace), say, 50 years from now?
1
Kayo Dot


Choirs of The Eye



Perhaps the only "ranked" item on this list, I believe that this album will forever sound
modern. It combines so many elements of various styles and has such a clean, precise
sound. As a whole, the album is very forward thinking compositionally and does not feel like
a product of any particular generation. I would believe that this was released in the 80s as
easily as I'd believe it was released this week.
2
King Crimson


In The Court of The Crimson King



With its positively massive sound, admirable diversity, iconic production, and progressive songwriting,
this album sounds just as relevant today as ever. It's amazing just how BIG the riffs sound, how tight
the drums sound, how fantastically powerful the vocals sound, and really just how it sounds. Though it
shows its age, it does not sound any less contemporary than it probably did nearly fifty years ago and
from a compositional standpoint is basically textbook progressive. Not to mention that album cover.
3
Mr. Bungle


California



Rarely does experimentation and accessibility see eye-to-eye. Even though California isn't
exactly a marriage of the two, it does effectively tinker with diverse songwriting (especially in
the vocal department) and retain an element of accessibility by never getting overindulged in
its own obscurity whilst also providing enough fresh ideas to amuse and bemuse even the
most seasoned music listeners. Not to mention the production is simply angelic. This album
effectively unites two typically dichotomous characteristics (heavy experimentation and
accessibility) and compacts them into an album with an atmosphere that remains outstanding
and likely will continue to be for a long time to come.
4
The Prodigy


The Fat of The Land



This album maintains qualities of dance music that are enduring and definitive and ramps them
up to nearly absurd heights whilst putting a personalized spin that differentiates it from
releases that attempt a similar gimmick. With big beats, bigger beats, and a pinch of WTF
sprinkled in, The Prodigy manages to craft an album that practically bathes in its own glory to
the point of drowning. So long as there is dance music (forever), this album will be relevant.
5
My Bloody Valentine


Loveless



Sporting a guitar tone that cost more to achieve than the roof you're probably living under, this
album is basically legendary. It features some of the spaciest, most dreamlike sounds and tones to
ever be crafted, and topped off with vocals that could probably lull a rampaging gorilla, you've got
yourself a recipe for success and ultimately innovation. As timeless as it is Loveless, everything
about this album screams - or perhaps moans, and sighs - to be heard from here to who knows
when. By the time flannel shirts fall out of style, come back, fall out again, and then return again,
people will still be talking about how great of an album this is.
6
Aphex Twin


Selected Ambient Works, Vol. II



Many ambient albums could arguably be "timeless" since ambience really is not bound to any era, but this album
stands out as an extensive, lengthy, and absolutely iconic piece of ambient music that captures tranquility and
otherworldliness that so many other artists have fallen short of reaching. Although a great many people would
argue that Selected Ambient Works 85-92 may be the better choice here, I would respectfully disagree. While
it may be the more well-known and more liked album (heck I have it at a hard 5.0 and this one at a 4.5), it
lacks the true focus on softness and ambiguity that this album embodies so thoroughly. And did I mention its
length? Nearly three hours of near-perfect ambient music - how can it ever get old?
7
Simon and Garfunkel


Bridge Over Troubled Water



What a group, what an album. This folk piece strews together the simplicity of folk music with
a time-blind catchiness and poppiness all highlighted by vintage sounding production to great
success. In another genre, these characteristics may be looked at as less "timeless", but in a
genre like folk that tends to hold very tightly to its roots, this album fits right in and does so
better than possibly anything else - after all, it gave folk a pretty good reason to want to
hold on to works of yesteryear.
8
Cynic


Traced In Air



Hold up dude, you spelled Focus wrong. Actually, no, I spelled Traced In Air exactly
right. Compared to focus, this album is smoother around the edges, clearer at the
centre, more polished, and if you believe it's possible, even more progressive. If Focus
was the first true wedding between jazz and extreme metal, then this is that same
couple fifteen years later. They're more experienced, they're more wise, they
understand each other better, and their future looks as bright as it did on that first day
the bride and groom slipped the rings onto each others' fingers.
9
Gamma Ray


Somewhere Out In Space



If there's anything that I hope power metal always is, it would be fun. I don't think too
many people go into power metal looking for a concept album about the state of
humanity unless that concept also involves some dragons and the words "Heaven" and
"Hell" mentioned at least four times per track. This album mixes together quality
songwriting, cheesiness that isn't overwhelming, a refreshing theme, and extraordinary
performances in every department. While it may not have been as influential as Keeper of
The Seven Keys or even the band's earlier effort in the form of Land of The Free, it is
more consistent, more metal, and more fun. And what's more timeless than fun?
10
maudlin of the Well


bath



It wouldn't be a list of mine if it didn't have this album. Not gonna splooge all over this
because that would take all week. So I think that production, not necessarily influence
but uniqueness, blindness to trends of any particular era, and of course overall quality are
the most important characteristics (in no real order) of a "timeless" album. Great albums
come along more often than we often realize, but albums that hold up to the test of time?
Those don't even come by the fingerful.