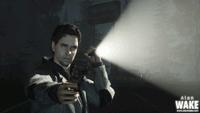 User
Reviews 3
Approval 100%
Album Ratings 658
Objectivity 67%
Last Active 12-09-13 5:38 pm
Joined 12-01-10
Forum Posts
0
Review Comments 91
Top Albums From 2010!

2010 was a good year in metal, but not spectacular. I can see myself putting the top 15 or so into my all time rotation but overall this year has lacked that 'classic' album (or two) I was looking for. Here's to 2011!
1
Kalmah


12 Gauge





12 Gauge is Kalmah's 6th release since their 2001 debut Swamplord. I really didn't know what to expect after hearing the title of the new album. Something about a melodic death metal band releasing a CD named 12 Gauge with the single being "Bullets Are Blind" had me a little worried. But after hearing the single for the first time, I knew that everything was going to be alright. The album starts off perfectly with "Rust Never Sleeps" blasting your eardrums into oblivion after quite a nice acoustic intro (also seen in the title track "12 Gauge"). Track 2 "One of Fail", probably one of the best songs on 12 Gauge has some of the most power and madness I've heard from Kalmah in quite some time, just 4 minutes of complete metal bliss. "Hook the Monster", with its astonishing chorus & the closer "Sacramentum", with its dark undertone are two more songs that I feel need noteworthy mention. I consider 12 Gauge to be complete grower. It's very heavy (an understatement) and you just don't hear everything the album has to offer through your first few listens, so I stress giving the album sometime to pull you in. I know it will. This is 2010's album of the year for me and arguably their best work since Swampsong. Thanks Kalmah.

2
Kiuas


Lustdriven





Lustdriven is just Kiuas' forth album since their 2005 debut The Spirit of Ukko. It starts off with a bang with "Kiuassault", a full speed-ahead journey, reminding you of the openers "The Spirit of Ukko" or perhaps "Race With The Falcons". Track 3 is where you see just how Kiuas has developed over the years. "Of Lust, Love and Human Nature" is a dark progressive song with some of Ilja's best vocal performances, adding in some nice piano keys and fine guitar hooks. "Aftermath", easily their heaviest track on the album, is a melodic thrash-like song which is very good, but the cheesy lyrics got to me a little over time. "Lights Are Many" & "The Quickening" are the two ballad songs from the album that really shows Kiuas' softer side. These two tracks are my least favorite on the album (most Kiuas fans will disagree), but the minute long piano solo in "Lights Are Many" really made me appreciate the song. I'm not going to say much about "The Visionary" but the fact that it is probably one of Kiuas' finest songs ever created, a true 6 minute symphonic masterpiece. "Summer's End" is a very emotional acoustic track that really sucks you from the opening chords. Near the end of the song it picks up the pace and you'll be chanting with your arms raised in the air in no time. An instant classic. "Winter's Sting" is a powerful song with just about everything Lustdriven has to offer balled into one song, surely Kiuas' best closer to any of their previous albums.

3
Wuthering Heights


Salt





Salt has to be the most anticipated album of the year next to Equilibrium's Rekreatur & Kiuas' Lustdriven for me. This is Wuthering Heights' 4th full length and boy do they have a challenge ahead after their near-perfect previous release The Shadow Cabinet. Salt starts off with a blast with the first track on the album "Away!", which is a short intro song. "The Desperate Poet" is the single and it gives you everything that you'd come to expect from Wuthering Heights. "The Mad Sailor", "The Last Tribe (Mother Earth)" & "Weather the Storm" are just full speed ahead heavy metal songs, with lots of epic folk influences mixed in with some incredible chants and small acoustic interludes. The final track "Lost At Sea" clocks in at an unbelievably 16 minutes of royal metal epic-ness. That's the best word I can use to describe it, you just need to hear it for yourself. Salt has indeed lived up to its anticipation and hype still somehow leaving Wuthering Heights a criminally underrated band.

4
Equilibrium


Rekreatur





Rekreatur is Equilibrium's third release since their 2005 debut Turis Fratyr and boy do they have a lot to live up to after 2008's masterpiece release Sagas. Not only that, in the past year Equilibrium has lost their vocalist and their drummer. You would assume that Rekreatur , even before listening to a note is all but doomed. Not so fast. While it really isn't anything close to magical beauty of Sagas, you need to take it for what it is under the circumstances. Everything is still present, the folk influences (a little close to symphonic this time), the all out brutal guitar shredding (perhaps not as fast, but definitely heavy) and not to mention the new vocalist performs his duties rather well. In "Verbrannte Erde" & "Wenn Erdreich Bricht" he really shows off his vocal talent with his absolutely dark & brutal roars throughout. Tracks like "Der Ewige Sieg" & "Die Affeninsel" are very upbeat and almost over the top with the folk additions, but are great tunes for rocking out to. Did I mention there is a random dog barking in the middle of one of the tracks? I won't spoil where it is, you can't miss it. Rekreatur closes with a delightful short epic called "Kurzes Epos" which actually means 'short epic' in German. Like how Rekreatur is to Sagas is how you can sum up "Kurzes Epos" to "Mana", excellent, but just not as dominant as they've shown they can be.

5
Kivimetsan Druidi


Betrayal, Justice, Revenge





Betrayal, Justice, Revenge is Kivimetsan Druidi's sophomore release just a couple years removed from their debut Shadowheart. Kivimetsan Druidi is led by female operatic vocals, with male harsh vocals mixed in... something I'm not particularly thrilled with (the operatic vocals), but with these guys they pull it off rather well. Right from the start you can feel just how energetic and powerful it will be after the opener "Lament for the Fallen" drives right into the first song off the album "Aesis Lilim", then followed up by perhaps the best track on Betrayal, Justice, Revenge, "Seawitch and the Sorcerer". "Desolation: White Wolf" is another one that completely seized my attention with its beautiful melodies and soaring riffs throughout the end of the track. These two songs in particular as well as most of the album have a great mix of symphonic, folk, death and even black metal which is very appealing to the ears. The production has also taken a leap from the debut and you can also sense the band has a much tighter structure and sound as well. While the album won't completely blow you away, I feel as if Betrayal, Justice, Revenge is one of the more solid folk metal releases of the year.

6
Dream Evil


In The Night





In 2010 Dream Evil has really put themselves in position to be one of my favorite heavy metal bands even before the release of In The Night. Everything about Dream Evil just screams cheesy; the music, the vocals and especially the lyrics, but that's okay. They just make it work, and seamlessly. In The Night starts off with a hit with the opener "Immortal". It's easily the most memorable track off the album and it makes sure to get stuck in your head no matter how you feel about it. "Bang Your Head", while in my opinion the most ridiculous track on In The Night (next to "Kill, Burn, Be Evil") is another that will be with you for days. What I really enjoy about this release is that what some people would call the 'filler' tracks ("See the Light", "In The Fires of The Sun" & "The Unchosen One") are actually some of my favorites on the album, and that says a lot in itself. In my opinion, this is Dream Evil's finest release to date... the definition of a solid album.

7
Ancient Bards


The Alliance Of The Kings





There have been two things I've been looking for since I got into metal; a band with a good mix of male & female vocals (Kivimetsan Druidi) and a band with female led vocals that weren't operatic (there are too many of those). This year I've found that band in Ancient Bards with the debut release of The Alliance of Kings. Ancient Bards have a little bit of everything to their music. Tracks like "The Birth of Evil" & "Only the Brave" will have you shredding air guitar like you have never before, just bouncing off of walls. Tracks like "Four Magic Elements", "Frozen Mind" & "Daltor the Dragonhunter" are the most epic tales on the album. Also, where there's power metal, there are ballads. "Lode Al Padre" is the only ballad on The Alliance of Kings, and you can arguably say it's one of the better tracks on the album. It has a little bit of everything... from ballad, to epic, to shred. You can chalk up Ancient Bards with Holy Grail as best newcomers of 2010.

8
Holy Grail


Crisis In Utopia





Why on Earth am I reviewing a metal album from a band that is from the United States? I can't really answer that besides that fact that Crisis In Utopia is a very enjoyable album from Holy Grail. I found Holy Grail just by browsing some 'new releases of 2010' on one of my favorite websites, and what a find it was. They play a classic heavy metal style with soaring riffs, great attitude and the delivery is top-of-the-line. Though not every song is balls to the wall (See: "My Last Attack" & "Fight to Kill"), tracks like "Call of Valhalla" & "The Blackest Night" defines the word epic. Songs like "Immortal Man" & aforementioned "The Blackest Night" have some of the best vocal hooks I've heard in heavy metal in some time. Crisis In Utopia, Holy Grail's debut can only be defined as a classic headbangers album. I can't wait to see what the future holds for this group, check them out.

9
Machinae Supremacy


A View From the End of The World





A View From The End of The World is the 4th full length release from Sweden's very own Machinae Supremacy. Their music can only be described as 'SID metal' considering they use a SidStation that uses the SID chip from the Commodore 64 for all their keyboard-like effects in their music. Think upbeat pop-metal (with a touch of punk) and add in the SID (with video game-like songs) and you got Machinae Supremacy. The vocals on the other hand, may turn a few away, but should eventually grow on you. Redeemer (2006) was the first album I got into from these guys and while it was quite good, they seem to get better with every release. I never thought Overworld (2008) could have competition for their best work, but chalk up A View From the End of The World as just that. This gets my vote for underdog album of the year, or shall I say sleeper album of the year. Great all around.

10
Eluveitie


Everything Remains as it Never Was





Everything Remains as it Never Was is kind of in a tough spot after the 2008 release of Slania (arguably their best work) and the 2009 release of Evocation I: The Arcane Dominion (acoustic album). Excluding Evocation I: The Arcane Dominion (which to me wasn't anything special), Everything Remains as it Never Was had high expectations following the release of Slania. Most actually view this album as an average release and after hearing the single "Thousandfold" I had my worries, but now I beg to differ. There are a few all-out brutal songs on this album that take you back to the Slania days, like "Nil" & "Kingdom Come Undone" and then your middle of the pack songs like "The Essence of Ashes" & the single "Thousandfold". Also, an Eluveitie album could never be complete without their breathtaking instrumental interludes like "Isara", "Setlon" & the closer "The Liminal Passage". Overall Everything Remains as it Never Was is a good album when compared the previous, but standing alone this album is quite solid.

11
Finntroll


Nifelvind





Finntroll hails from Finland (obviously) and they play a dark aggressive style of metal while incorporating the most joyful of folk sound into their music. Their lyrics are sung in the Swedish language as the original vocalist from the band was from a small part of Finland that actually speaks Swedish as their main language. I've been somewhat of a Finntroll fan for a few years now but only a couple songs have caught my attention from their previous albums. When Nifelvind was released earlier this year I decided this was a good chance to jump onto the ship and see what Finntroll has to offer, I was not disappointed. There is a good mixed bag of just pure brutal folk metal like "Solsagan" & "I tradens sang" while also giving you the upbeat, joyful side of what Finntroll has offer in "Under bergets rot" & "Den frusna munnen" and then the almighty epic tales of "Tiden utan tid" and "Galgasang". All in all, a solid album from start to finish.

12
Blind Guardian


At the Edge of Time





I'll be the first to admit that I?m not the biggest Blind Guardian fan there is. I'm really only familiar with their previous 3 albums (I have been getting into Nightfall in Middle-Earth as of late, supposedly their best work). At the Edge of Time is the 9th release since their existence which dates back to the late 80's when they played a more speed/thrash metal style. Now Blind Guardian has a more epic power metal sound with some symphonic influences especially in this release as seen on "Sacred Worlds", which could be one of the finer songs from them & the closer "Wheel of Time". There is an excellent mix of everything new and old on At the Edge of Time. Songs like "Tanelorn (Into the Void)", "Ride Into Obsession" & "A Voice in the Dark" are complete shred fests while the album also has its share of epic-ballads like "Road of No Release", "Curse My Name" & "War of the Thrones".

13
Spellblast


Battlecry





Battlecry is Spellblast's sophomore release, the follow-up to their 2007 debut called Horns of Silence. These Italian musicians play a very melodic power metal with violin, keyboards and other instruments mixed in to add the folk sound, which they pull off rather well. Battlecry is an extremely solid release (and a more mature one at that), even more so than Horns of Silence, though it seems to be missing that elite track or two that you saw on the previous. For the most part the vocals are also enjoyable, because unlike most of the power/heavy metal vocalists out there, these vocals are easy going on the ears. If you're looking to grab a beer or two and go into battle (and are in the mood for power metal) then I cannot think of a better release in 2010 than Battlecry.

14
Sinbreed


When Worlds Collide





Sinbreed is another one of the good 2010 discoveries I came upon. When Worlds Collide is the debut from this power metal band out of Germany. Sinbreed isn't your ordinary modern power metal band though, they have a hint of thrash in their music and the vocals also give it that feel as well. The title track "When Worlds Collide" is a nice mid-paced epic song that really gets your head banging, the solo is very nice too. What really stands out about When Worlds Collide is the in your face speed tracks "Newborn Tomorrow", "Book of Life" & "Dust to Dust", which happen to be the band's best work. If you?re looking for something fast, aggressive and epic than this may be exactly what you are looking for.

15
Pathfinder


Beyond the Space, Beyond the Time





Beyond the Space, Beyond the Time is the debut album from Poland's (metal from Poland? another first this year) very own symphonic metal band Pathfinder. On my very first listen I was surprised just how good the production was on Beyond the Space, Beyond the Time. Pathfinder plays a similar style of metal comparable to Rhapsody of Fire or even a small hint of Dragonforce but many times more epic. There is so much going on in their music, even after 10+ listens I feel as I have yet to hear the album?s full potential, which speaks for itself. The guitar work will also shock you at times with its technicality too. Add in some female opera vocals and the occasional death growls and you got a nice mixed bag of metal. The potential for Pathfinder in the future is limitless.

16
Black Majesty


In Your Honour





Power Metal from Australia... never thought I'd see that. In Your Honour is the follow up to Black Majesty's 2007 release Tomorrowland, the only two albums I'm familiar with. What I really like about In Your Honour is that it's very consistent and an overall improvement from Tomorrowland. Something that hurts Black Majesty is that they play a generic (maybe a little too harsh) style of power metal, something we've all heard before. For the most part it's heavy, it's fast, it shreds... but they just need something to separate them from the rest and maybe they'll find it on their next release. They do however have some nice guitar solos like shown in the power ballad "Break These Chains" and in the closer "Witching Hour".

17
Northland


Northland





Northland is a debut album from the band with the same name, hailing from Spain. They are the first Spanish metal band I've encountered, which is exciting. What I really like about Northland is their catchiness and raw sound (maybe you can blame that on the production, which isn't bad by any means) almost reminding me of early Ensiferum. That could be saying too much though. But just by looking at the gems on this release the potential for this band is high, as I expect further releases to solidify Northland into the folk metal mainstream. The only downfall I have on Northland is the two interlude-like tracks that seem to disrupt the flow of the album but it finishes very strong with perhaps the best two tracks "Where Heroes Die" & "Withering Rose".

18
Angra


Aqua





Angra is a Brazilian power metal band that has been around since the early 90?s that is known for technical guitar work in their music. Aurora Consurgens (2006) & Temple of Shadows (2004) were their first albums I got my hands on, so unfortunately I really only have so much to compare Aqua to. Aqua can only be described as a grower. It's not going to blow you away with the first listen, because there is a more progressive sound present on the release. It still has the good ole technical speed tracks as shown in "Arising Thunder" & "The Rage of the Waters". It's an album that can really be appreciated over time. One of the better tracks "Lease of Life" can be described as a power metal ballad, but is one of the best I've heard from any power metal band in a very long time. The biggest con of the album is that it dramatically loses its power and energy throughout the second half of the album.

19
Adorned Brood


Hammerfeste





Adorned Brood has been around for many years dating back to 1993 to be exact. So you can say they are forefathers to the Folk metal genre. Hammerfeste is the first album of theirs I have listened to and it came as a nice surprise, when I wasn't really expecting much. Like the Northland release Hammerfeste is quite catchy and that's why it caught my attention. There are some shrieking vocals scattered throughout they may turn off some, but I've learned to accept them. The chorus, yet cheesy, really suck you into the music. I certainly plan on taking a look at their older work when the time permits.

20
Soilwork


The Panic Broadcast





Soilwork was one of the first metal bands that I got myself into back in 2003. At that time they were my favorite band, hands down. I just could not stop listening to A Predator's Portrait, Natural Born Chaos and Figure Number Five. Since then, they have released two more albums (Stabbing the Drama and Sworn to a Great Divide) and have taken a different path in their music. I want to say it's more of a modern melodic death metal, appealing more to the mainstream. I really can't blame them for that. The Panic Broadcast still has that sound but something in it is keeping me coming back for more. There are some heavy tunes on here like "Late For the Kill, Early For the Slaughter" & "King of The Threshold" and then you have your classic Soilwork songs like "Two Lives Worth of Reckoning" & "Enter Dog of Pavlov" just reminding you of the good old. Still to this day it seems Bjorn?s vocals amazingly have gotten better over each release, especially noticed in "The Thrill", "Night Comes Clean" & "Let This River Flow".

21
Catamenia


Cavalcade





I discovered Catamenia back in 2005 when I was venturing for some melodic death metal and got my hands on Winternight Tragedies. Technically being Black Metal (a genre which I?m not too crazy about), something about Catamenia caught my ears. Five years later, Calvacade is released and it sounds a lot different than their previous work. Less of a black metal sound and more 'rock' elements and clean vocals added. Without reading up on the album, I can definitely assume that hardcore Catamenia fans would be upset with this album as it's far from their core sound they're accustomed to. That said, there are some catchy tunes spread throughout the album much to my enjoyment.

22
Skyforger


Kurbads





Latvian folk metal band Skyforger is another one of those bands that have been around for years, but I recently just got into their music. I took a gamble on Kurbads (their first release in almost 7 years) and unlike many other folk metal bands I?ve left behind this year in hopes of finding a new discovery, Skyforger has made the cut. At first Kurbads came off as being rather strange music, especially with the oddly delivered vocals? but now it has turned into quite a fun rock/metal folk album. It?s almost hard to take them seriously (track 5 ?In the Yard of the Father's Son? to be specific), but in some cases that is okay.

23
Elvenking


Red Silent Tides





I really wasn?t expecting much from Elvenking?s Red Silent Tides after their 2007 release of The Scythe (which I liked initially) and their follow up acoustic album a year or two later which was just okay. Well after seeing the video for ?The Cabal? I almost wanted to throw up? seriously. It?s like they almost have this emo folk metal look going as well as the song & video being entirely awful. I was close to jumping ship without hearing another song? ready to give up on this band. Red Silent Tides was still getting good reviews from fans; I couldn?t believe what I was reading. I forced myself to listen to the album, and while it?s nothing close to their prime (Wyrd & Winter Wake) the album isn?t as bad as I initially thought it could be. There are some nice gems throughout the album as it?s a definite grower and still a solid release for Elvenking fans of old.

24
Excalion


High Time





Excalion is a prog metal band based out of Finland. Some people call them power metal, some call them heavy metal, but prog metal to me fits their style. Everyone always tells me that my music sounds like 80's hair metal when they hear the power metal that I listen to and it drives me nuts. With Excalion I can actually see where they are coming from. Excalion isn't known for their speed, technicality or melting faces. They actually have a very generic sound. But that's not putting them down. I think their strong point is the vocals and the overall catchiness of their chorus'. It always kept me coming back for more when I'm looking for something a little less heavy to listen to. High Time is their sophomore release and I think it's a step forward from their debut of Waterlines, which was also a good release.

25
Raintime


Psychromatic





Well, what can I say about Raintime's third release Psychromatic? Simple. It's just not what I expected. Their previous album Flies and Lies (2007) was filled with a solid mix of Melodic Death Metal with power vocals. Most of the songs just absolutely shred and it basically blew me away. With Psychromatic, I was completely disappointed with the progressive metal approach they took. I had forced myself to listen to it again and again, only because I feel I owed it to the band. After all they are trying something new with this one and it actually grew on me, surprisingly. While this release is sure to disappoint the hardcore Raintime fans, it's sure to please the open minded ones.