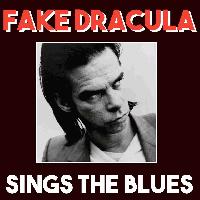 Contributor
Reviews 15
Soundoffs 98
Album Ratings 3442
Objectivity 70%
Last Active 07-05-21 5:34 pm
Joined 10-22-10
Forum Posts
84
Review Comments 8,079
Trifolium Jazz! (Jazz Week 2)

This week's gorgeous jazz vista is brought to you by the one, the only, Trifolium! (He must be onna them four-leafers cause we are LUCKY to have him!) Posting here so as not to interrupt the sanctity of Trif's March Madness lists, but album descriptions are his. Let's fucking get to it, couple jazzy-ass cuts from 1972, one carved from a live monolith, one a classic side-A, side-B and out brevity, just long enough to get you vibrating for the revolution. J/
1
Bill Evans


Live In Paris 1972 Vol 3



1972 (1988 for the release date) - There's something with these three Live in Paris 1972 records that I absolutely adore. Bill's ultra organic, smooth, heartfelt playing, those amazing drums by legendary Marty Morell (an underrated drummer for sure! so tasteful and so quiet but always interesting), and the lovely warm and melodious bass by Eddie Gomez. And all of that recorded in such high quality. Man. They make it sound effortless. Like it's just flowing out of them. These three volumes are an incredible row of Jazz Classics for me.

https://www.youtube.com/watch?v=J6T5y9APZuI&t=6230s (Link starts at the beginning of Vol. 3, but damn sounds like the whole thing might be worth a dive
2
Fela Kuti


Shakara



1972 - And in that same year, afrobeat mastermind Fela Kuti released two wonderful records that are so full of movement and groove as to make it impossible to sit still while listening to them. I think it's interesting to compare Shakara with the Live In Paris record, because those two feature completely different yet strikingly similar directions in jazz, the one being very much Western, the other being very much African, the one being pretty bare-bones and compact, the other being a group effort that bursts from the seems with joy. What is clear to me, however, is that both of these artists are geniuses, and both of these records connect on a deep level. [Ed. Note: Fuckin' FELAAAAAAA]

https://www.youtube.com/watch?v=eIh2If8dJR4&feature=youtu.be
3
Jazzyfatnastees


The Tortoise & the Hare



https://docs.google.com/spreadsheets/d/1nqjLr4UmuXPEmhEDuH6Ex41bBQ9ojMtgjbruKSGq3AY/edit#gid=0

Here's the schedule link again, if anyone didn't get the chance to sign up on last week's list, this is more than open for ya! The more the merrier, ain't no fucking capacity cap here! Let's violate fire code!